Leeds Pub Quizzes By Day of the Week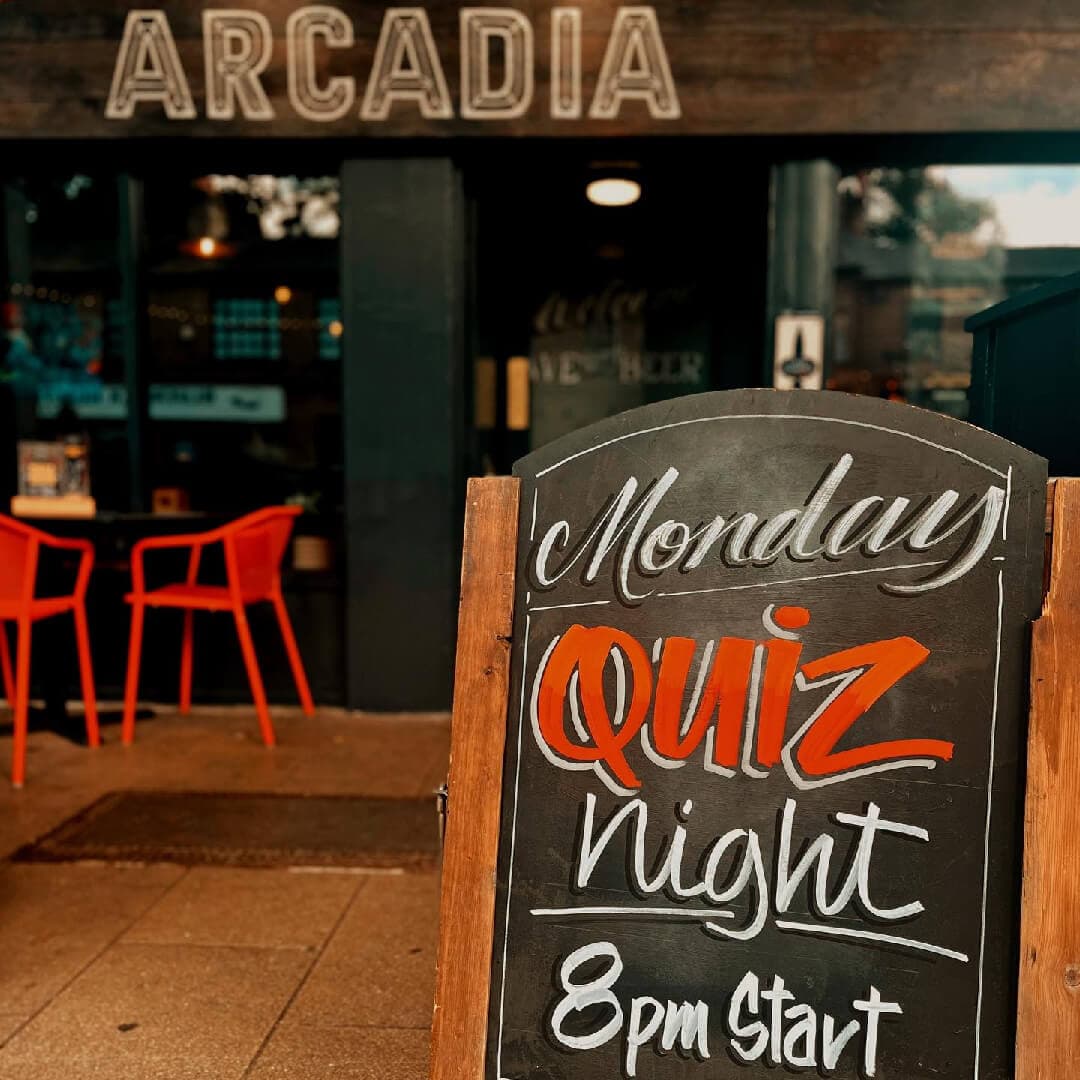 A loverly little ad break! Continue reading below.
Seeking a lively end to your week or a spontaneous night out?
Leeds boasts a rich tapestry of pub quizzes that promise not just challenging questions but also the allure of tantalizing prizes, scrumptious food, and refreshing cocktails.
From the scenic Leeds-Liverpool canal backdrop at Canary Bar to the student-centric challenges at The Royal Park, there's something for every quiz enthusiast. Whether you're a seasoned participant or a newbie eager to delve into the quiz scene, we've curated a list of the city's best offerings.
Organized by the day of the week, our guide spans venues like Archive, Old Bar, Crowd of Favours, and Seven Arts, among others. So, gather your friends, test your general knowledge, and indulge in an evening of spirited competition and camaraderie in Leeds.
Monday
Arcadia
Time: 8pm
Prizes: A gallon of beer
Cost: £1 (suggested)
Arcadia, renowned for its craft beer, hosts a straightforward quiz that benefits Sue Ryder's Wheatfields Hospice. Craft beer lovers and quiz enthusiasts converge at Arcadia every Monday night. For a suggested fee of £1, participants can engage in 30 general knowledge questions and a 10-picture image round.
While playing, attendees also contribute to Sue Ryder's Wheatfields Hospice. The best team can revel in their victory with a gallon of beer as the grand prize.
BOX
More info on The Box Headingley
Time: 9pm
Prizes: Crate of beer and £50 bar tab
Cost: £0
Both BOX bars, situated in Headingley and Leeds city centre, promise an exciting quiz night every Monday. Covering topics from TV and sports to films and music, it's a comprehensive test of knowledge. Participation is free, but attendees must use a smartphone app to answer.
Questions flash for only 10 seconds, adding urgency. First-placed winners can celebrate with a beer crate and a £50 bar tab.
The Chemic Tavern
Find out more about the Chemic Tavern
Time: 8pm
Prizes: £20 cash prize (winners), mystery shots (losers)
Cost: £1
How to book: No need to book, just turn up. Aim to get there before 7:30 otherwise unlikely to get a seat.
The Chemic Tavern's Monday quiz, hosted by Quizmaster John, is an enduring favourite in Leeds. Starting at 8pm with picture rounds, the quiz often features themes and unique creative group challenges for extra points.
For just £1 entry, participants can vie for a £20 cash prize, while the last-placed team faces the intriguing booby prize of mystery shots.
The Meanwood Tavern
Find out more about The Meanwood Tavern
Time: NA
Prizes: Cash, food, and drink
Cost: £1
Mondays at The Meanwood Tavern are an affair to remember. Their speedy quiz, priced at £1 per participant, tests general knowledge and promises rewards in cash, food, and drinks. But it's not just about the quiz; attendees can savour scrumptious Detroit-style pizzas from Well Oiled, making it an evening of both brains and bites.
Water Lane Boathouse
Find out more about Water Lane Boathouse.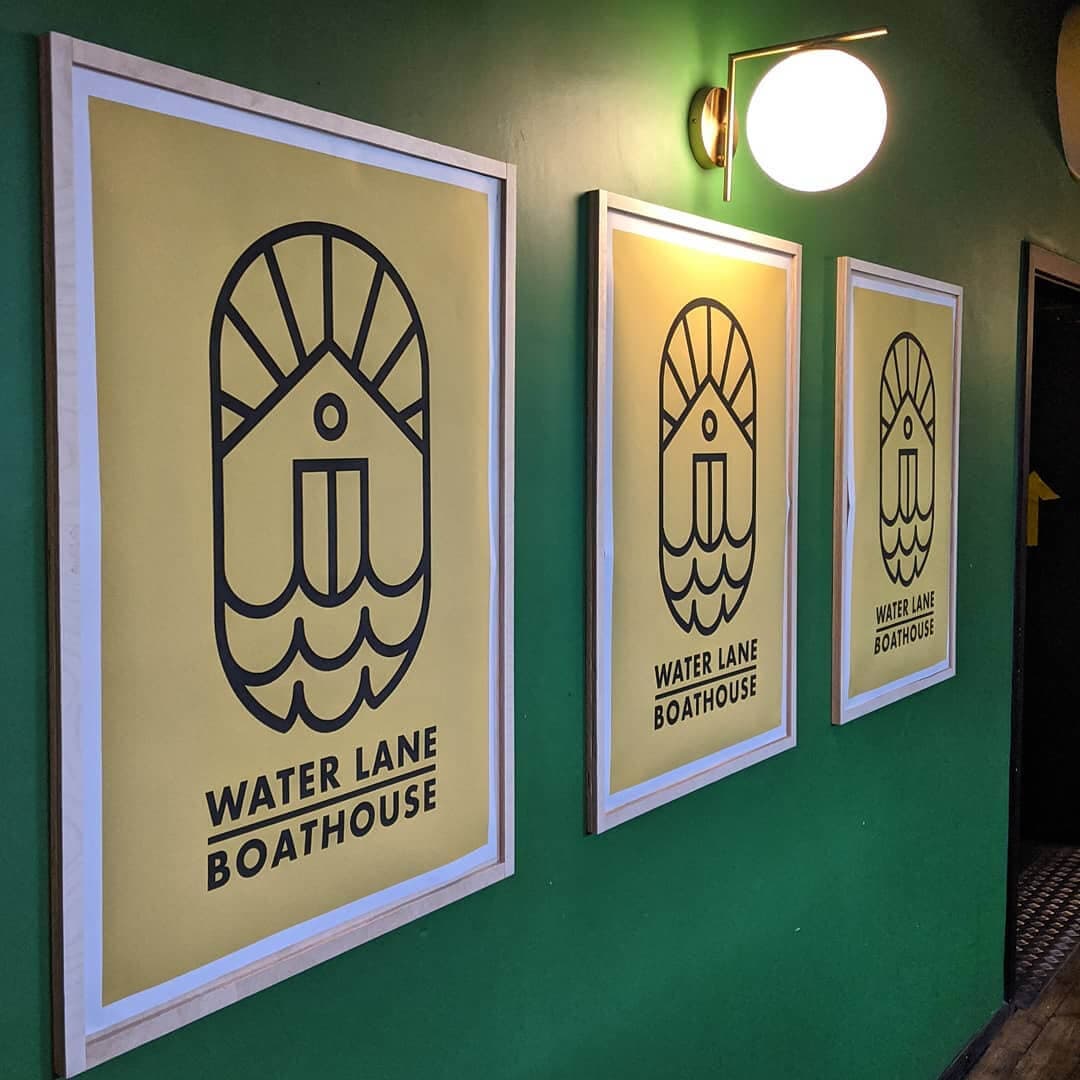 Time: 7pm
Prizes: £50 bar tab, jackpot cash rollover
Cost: £5 per team
Every Monday, starting at 7pm, the Water Lane Boathouse becomes a battleground of wits. For £5 per team, participants can dive into questions spanning from general knowledge to music, sports, and films.
Teams can consist of up to six members, ensuring spirited competition. Winners are rewarded with a £50 bar tab, but there's also the tantalizing prospect of a jackpot cash rollover to amplify the excitement.
Tuesday
Eldon
Time: 7:30
Prizes: Bottle of vodka, and selection of fun prices like nerf guns and finger puppets.
Cost: £1 per person
The Eldon pub quiz is open to all ages and members of the public. It has 4 knowledge rounds, a music round and an interactive round – something for everyone.
If you want a upbeat and charismatic pub quiz with a lively host coupled with a welcoming, laid back, and fun environment then the Eldon pub quiz is definitely for you!
Green Room
Find out more about the Green Room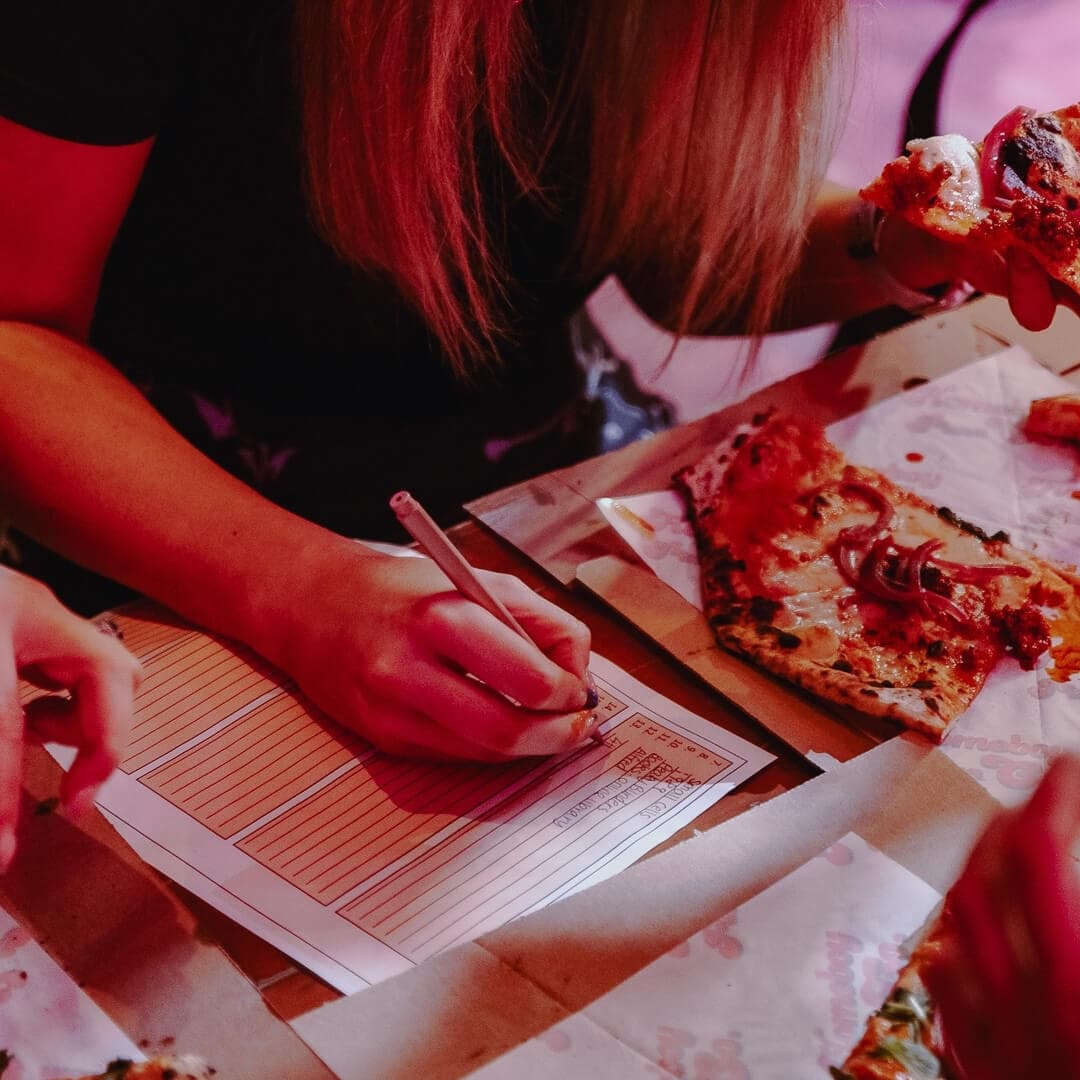 Time: 6.30pm
Prizes: £50 bar tab
Cost: £0
Every Monday, Green Room invites participants to a vibrant quiz night, free of charge. With no need for reservations, it's the ideal event for impromptu after-work plans. Participants can compete for a £50 bar tab, perfect for savouring the venue's cherished brunch, coffee, and drinks.
Located in Leeds city centre, it's a must-visit for quiz enthusiasts.
Headrow House
Find out more about Headrow House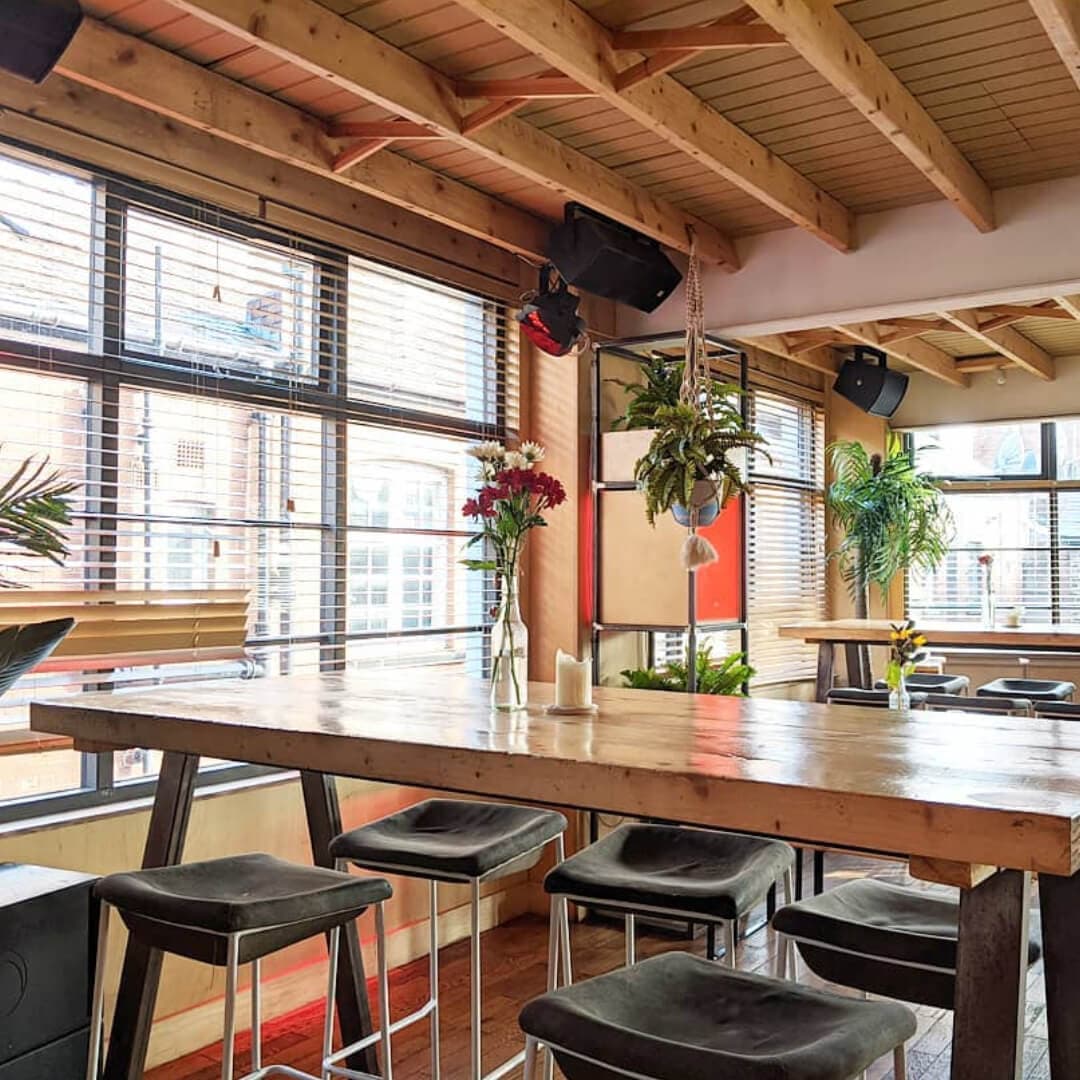 Time: 6.30pm
Prizes: Gig and cinema tickets, cash prizes, free shots
Cost: £0
Every Tuesday, quizmaster Tim welcomes participants to a trendy beer hall for a night of trivia and excitement. Requiring advance booking and allowing a maximum of six players per team, it's a competitive yet fun-filled environment.
Participants can win various rewards, from gig tickets to cash. There's even a special wheel of fortune round to add an extra layer of unpredictability.
The Cardigan Arms
Find out more about the Cardigan Arms.
Time: 9pm
Prizes: £30 bar tab
Cost: £0
The Cardigan Arms stands out with its unique two-for-one offer every Tuesday. Starting with the famed Burrito Night at 5pm, the evening evolves into an unusual yet delightful pub quiz. Participants can revel in rounds as diverse as blind beer tasting and vibrant singalongs.
Free entry and a chance to win a £30 bar tab make it an unforgettable night.
The Adelphi
Find out more about The Adelphi
Time: 8pm
Prizes: £30 to spend at the bar, jackpot round, and special themed round prizes
Cost: £1
The Adelphi welcomes quiz enthusiasts every Tuesday night for a classic experience. Quizmaster Jack crafts challenging questions, testing participants on diverse topics.
With a mere £1 entry fee, players can vie for a £30 bar tab and potentially massive earnings from a rolling jackpot round. Monthly special themed rounds further add flavour to this traditional quiz night.
The Fox & Newt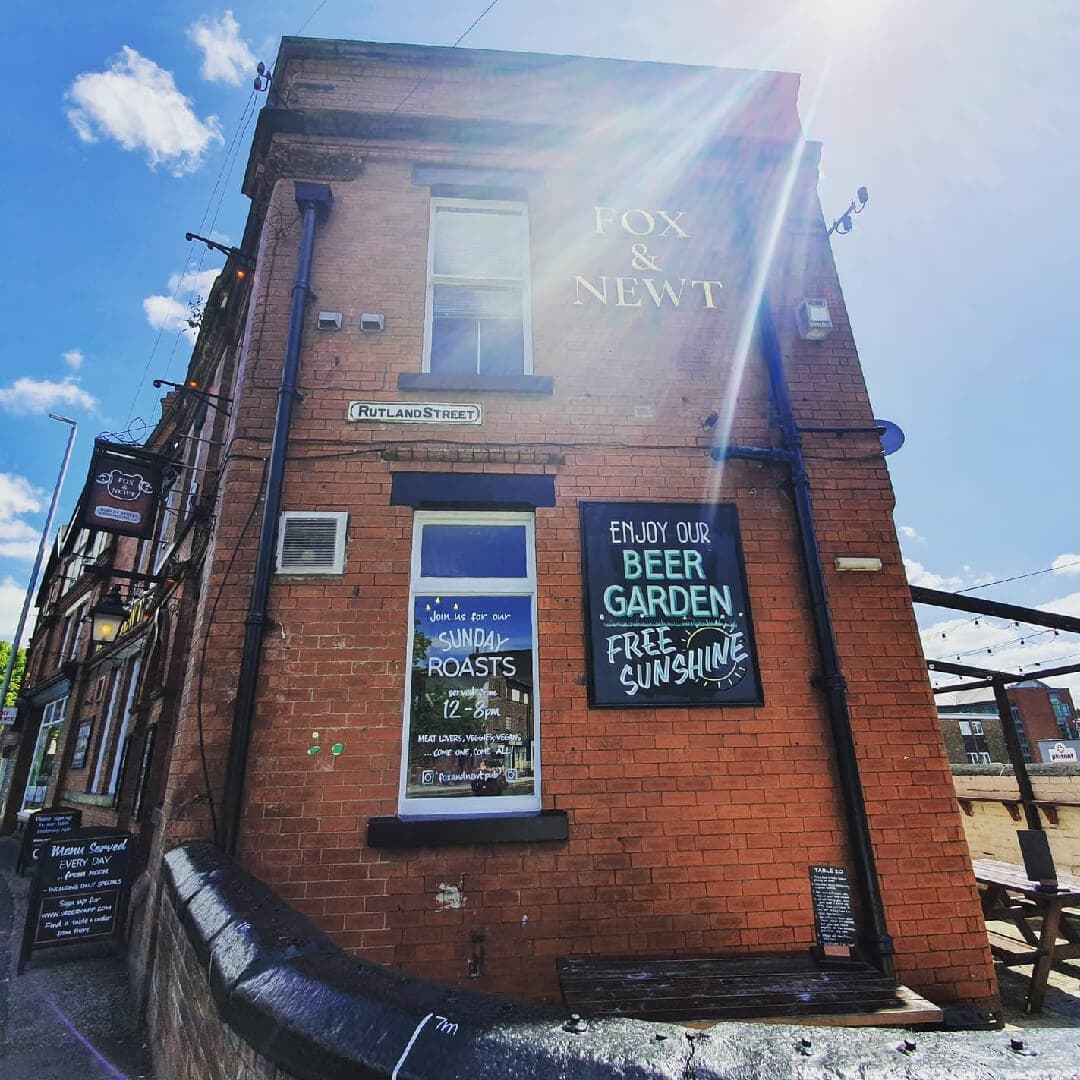 Time: 8pm
Prizes: Free beer from the pumps
Cost: £1
If a classic quiz experience is what you seek, The Fox & Newt has you covered. Held every Tuesday, this well-attended quiz recommends early arrival. For just £1, participants can engage in picture rounds and general knowledge tests with occasional thematic variations.
Winners are rewarded with free beer, making the competition spirited and the rewards refreshing.
West End House
Find out more about West End House
Time: 9pm Tuesday
Prizes: Beer tokens
Cost: Free!
A haven for quiz lovers, West End House hosts two quizzes every week. The Tuesday edition at 9pm covers general knowledge and music rounds with beer tokens as prizes.
Meanwhile, the Thursday event introduces games like Fun Fortunes and Play Your Cards Right, where a whopping £200 could be won. Both quizzes, being free, ensure entertainment without any entry fee.
The Wardrobe
If you are a fan of a speed quiz, get yourself down to The Wardrobe.
Time: 8pm
Prizes: A bar tab
Cost: Free!
Wednesday
Canary Bar
Find out more about the Canary Bar
Time: 7.30pm
Prizes: Special prizes up for grabs.
Cost: Free
Engage in an innovative quiz experience at the Canary Bar, overlooking the peaceful Leeds-Liverpool canal. Participants only need a charged phone and a refreshing drink to join the fun in this cosy waterside pub.
Housed in a unique shipping container design, it promises a comfortable setting with nooks and picturesque sunset views. Arriving before the 7.30pm start is recommended as reservations aren't necessary.
The Beck & Call
More info on The Beck and Call
Time: 7pm
Prizes: £50 bar tab, cash rollover, gig tickets, vouchers
Cost: £0
Every Wednesday night, The Beck & Call stands out as a prominent quiz destination in Leeds. Starting at 7pm, attendees are treated to an initial picture round, followed by 40 challenging questions.
While it's free to participate, early arrival is suggested due to its popularity. Winners can clinch a £50 bar tab, cash prizes, and additional rewards from jackpot games.
The Head of Steam Headingley
Time: 8pm
Prizes: Gallon of house lager/cider, bottle of wine
Cost: £0
Break the midweek monotony with The Head of Steam's Wednesday quiz. This smartphone speed quiz, starting at 8pm, promises an authentic competition by preventing Google searches through its 10-second answer limit.
Spanning general and current topics, it offers participants a lively intellectual workout. Best teams can toast to their victory with house beverages or wine.
Kirkstall Bridge Inn
More info on Kirkstall Bridge Inn
Time: 9pm
Prizes: £30 bar tab
Cost: £0
Kirkstall Bridge Inn, associated with Kirkstall Brewery, is a prime location for quiz enthusiasts every Wednesday. Starting at 9pm, the venue sets the tone for an "evening of intellectual entertainment" featuring questions on general knowledge, music, and a rotating picture round.
As a bonus, it's also their wings night. Winners can celebrate their intellectual prowess with a £30 bar tab.
Northern Monk Refectory
More about Northern Monk Refectory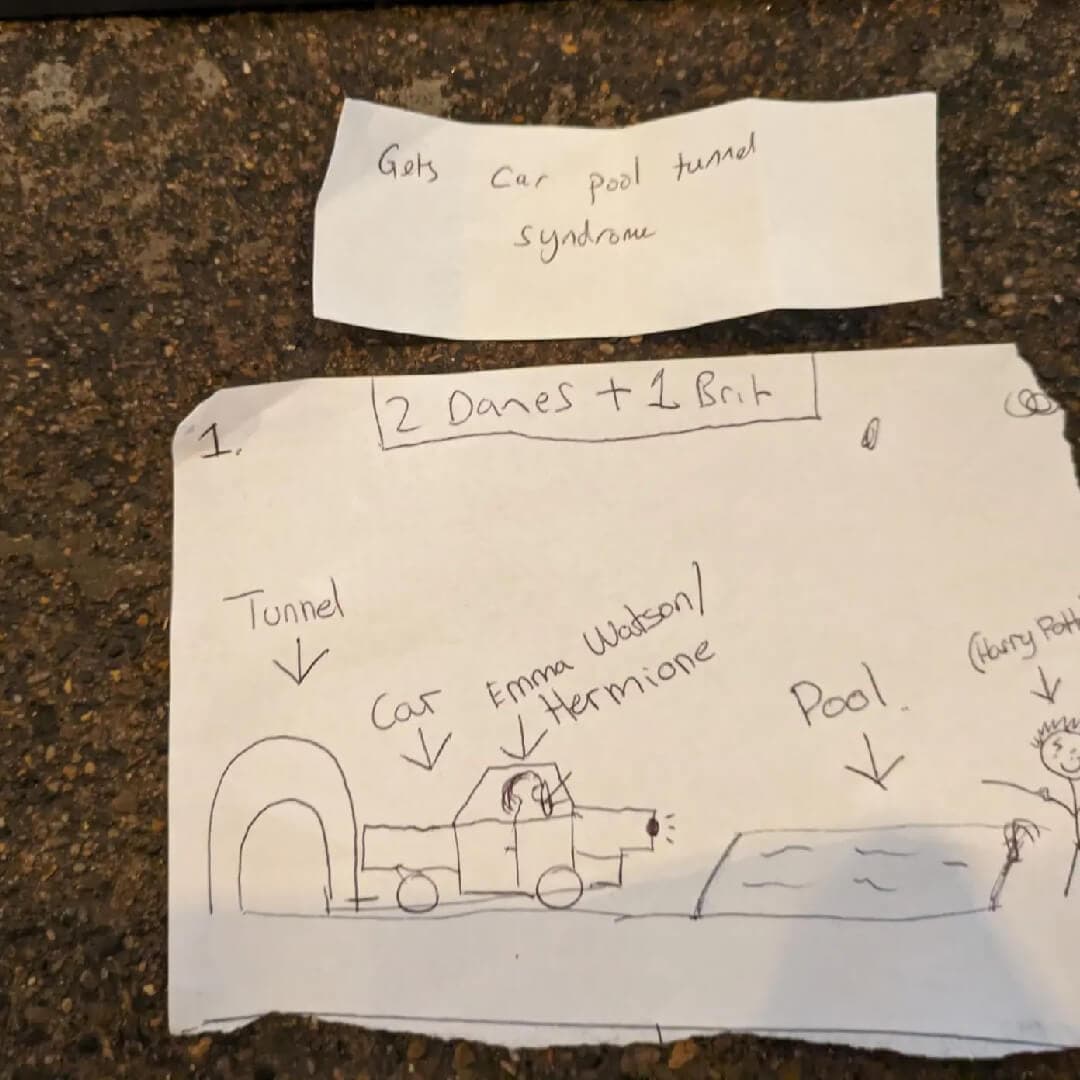 Time: 7:30
Prizes: £40 of Northern Monk beer vouchers
Cost: Free to entry
Dive into a whimsical quiz night at Northern Monk Refectory every Wednesday. Aptly named 'A tribe called Quiz,' it starts at 7.30pm and guarantees a memorable time.
Participants can anticipate winning beer and spinning a special wheel during the event. Described as "always an absurd blast," it's a must-try for those seeking free, entertaining quiz action.
Thursday
Archive
Find out more about on Archive
Time: 7pm (starting Thursday 16 February and then every other Thursday)
Prizes: £40 bar tab, Special offers on pizzas (buy one get one for £1)
Cost: Free
Archive promises to rejuvenate the Leeds quiz scene with its latest offering. Slated to debut on Thursday 16 February and continue fortnightly, participants can look forward to bar tabs and irresistible pizza deals. Remember to head there by 7pm to catch all the action.
Old Bar
Find out more about the Old Bar.
Time: 8pm (arrive before 7.30pm)
Prizes: £50, £20, £10 SU vouchers
Cost: 50p (maximum eight per team)
Not limited to students, Old Bar offers an enticing quiz opportunity on Thursday evenings. By 7.30pm, teams should collect their sheets for the quiz that starts at 8pm.
Priced at 50p per participant, it's essential to select an ingenious team name – there are bells of shame and special prizes at stake. The rewards include SU vouchers with varying denominations for the top three teams.
The White Swan
Time: 8pm
Prizes: Gallon of Leeds Brewery beer
Cost: £1 (donated to Jane Tomlinson Appeal)
Turn your Thursday evenings into an intellectual endeavour at The White Swan, starting at 8pm. For just £1, which goes to charity, partake in a distinctive quiz format.
Besides the usual questions, Jacob Savage, their resident pianist and quizmaster, dazzles with a musical round. Victors earn Leeds Brewery beer, but given the event's popularity, pre-booking is recommended.
SALT Calls Landing
More info about SALT Calls Landing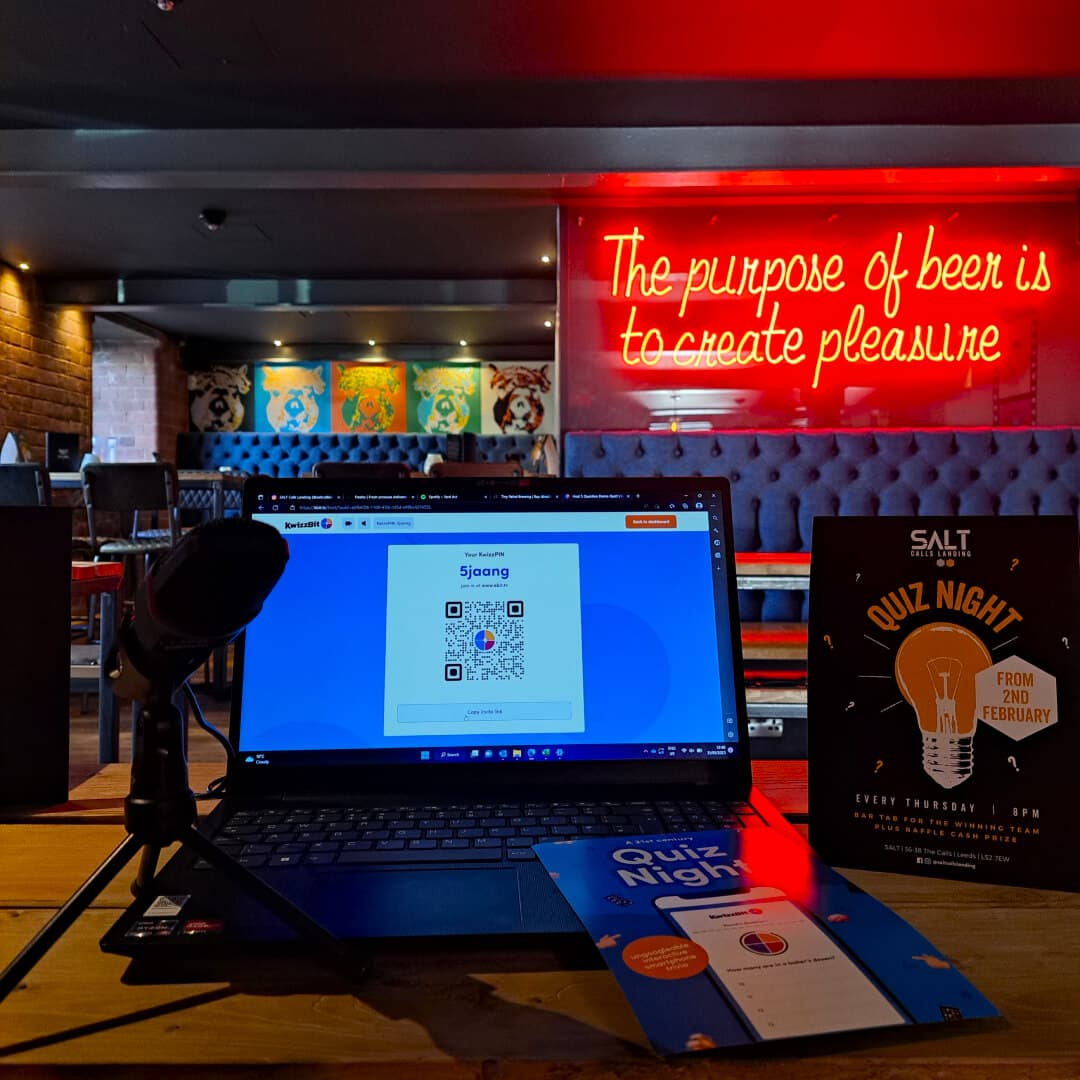 Time: 8pm
Prizes: Bar tab
Cost: NA
Experience the latest quiz sensation at SALT Calls Landing, one of Leeds' cosiest riverside hangouts.
Recently launched, it attracts a fresh crowd eager to press their buzzers promptly, especially with a bar tab at stake. To make the most of the 8pm quiz, come early, maybe grab a pint and a pie to elevate the experience.
Friday & Saturday
It seems no one runs a pub quiz on a Friday or Saturday. We will keep an eye out though!
Sunday
Crowd of Favours
Time: 7pm
Prizes: £30 bar tab for winners, bottle of wine for runners-up
Cost: £1 per participant
Sundays are taken up a notch at Crowd of Favours with their dynamic pub quiz. For a pound, you can dive into a whirlwind of speed-styled questions off a phone/tablet app, ensuring no Google assistance.
Win a £30 bar tab or wine as consolation for the second place.
You could even arrive early for a delightful Sunday lunch!
The Library Pub
Find our more about the Library Pub.
Time: 8pm
Prizes: Jackpot cash prize for winners, bottomless lunch for second place
Cost: £1 per participant
The Library Pub beckons all, especially students, to wrap up their week with an intriguing quiz at 8pm. For a pound, you can plunge into topics spanning TV shows to rock 'n' roll. With regular themed quizzes and attractive prizes like cash jackpots and bottomless lunches, it's a Sunday well spent.
The Royal Park
Time: 9pm
Prizes: Varies weekly; grand final prize of £250 during term time
Cost: £1 per participant
Dive into the 'Universally Challenged' quiz at The Royal Park, a student haunt. For just a pound, challenge your intellect from 9pm onwards. While weekly prizes vary, consistent participation during term time could lead to a grand £250 finale.
The Mustard Pot
Find out more about the Mustard Pot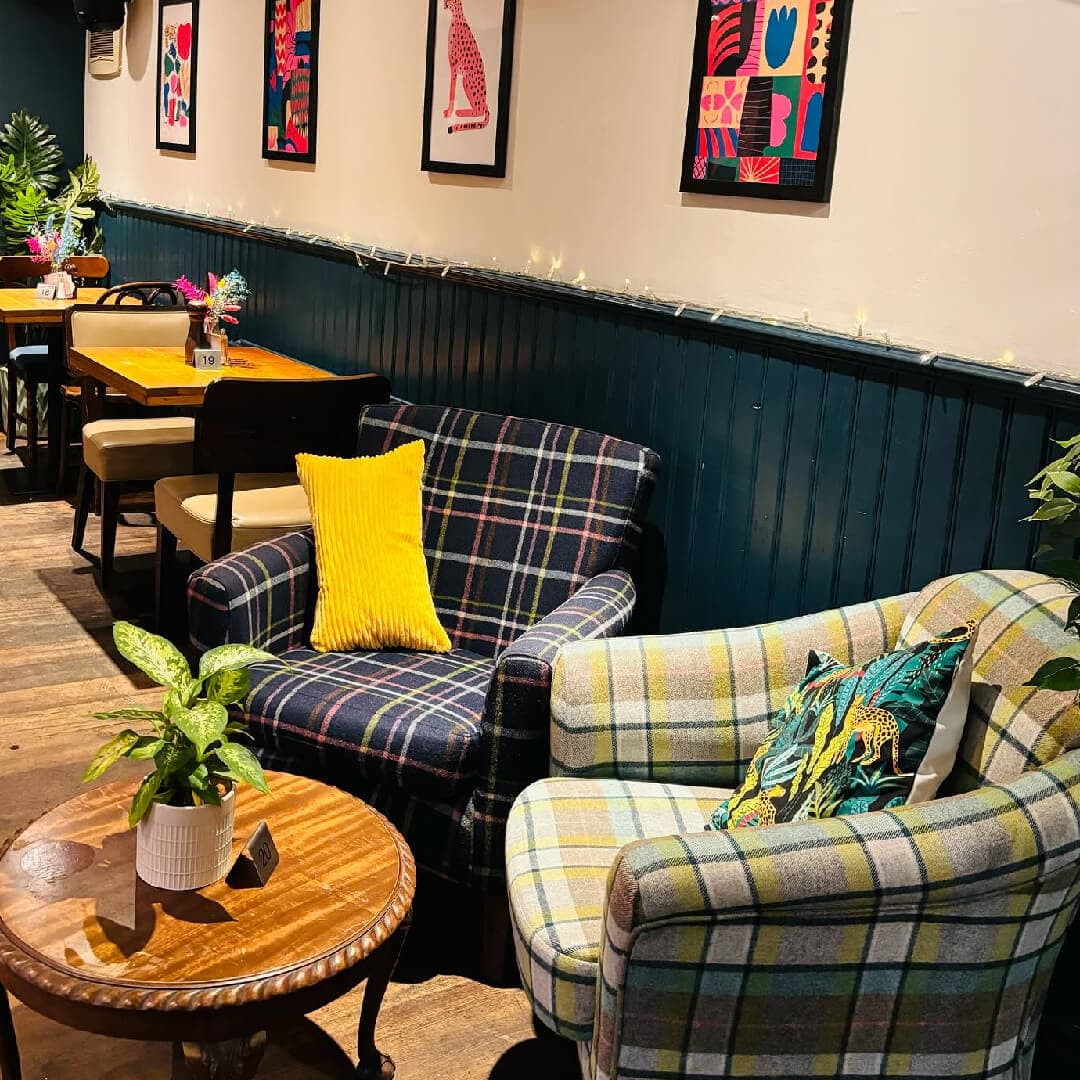 Time: 8pm (advised to arrive by 7.30pm)
Prizes: Crate of beer for winners
Cost: £1 per participant
Prepare for a comprehensive quiz evening at The Mustard Pot, starting at 8pm on Sundays. Pledge a pound and delve into a diverse 40-question quiz, ranging from general knowledge to sport. The top team secures a beer crate, so ensure timely arrival for an engaging evening.
Seven Arts
Find out more about Seven Arts.
Time: 7pm
Prizes: Bottle of wine or box of chocolates for winners
Cost: £5 per team (penalty for teams larger than four)
Seven Arts offers a Sunday staple for Chapel Allerton's quiz enthusiasts. At 7pm, for £5 per team, you can face off against general knowledge questions, with additional special rounds for variety. Victors earn either wine or chocolates. Consider coming early to enjoy their jazz sessions.
Whether you're into general knowledge, music, or themed quizzes, there's something for everyone. But the list doesn't end here! If you're aware of any other hidden gems or local favourites offering exciting quiz nights, please do let us know. We'd love to expand our list and share the fun with more quiz enthusiasts in Leeds.