12 Ways to Spend a Rainy Day in Leeds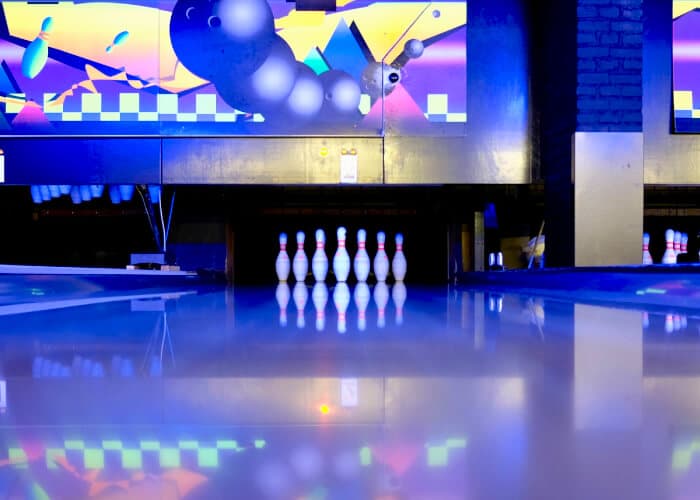 A loverly little ad break! Continue reading below.
If there's one thing about living in Leeds, it's that there's no guarantee of sunshine all year round. In fact in Leeds it rains around 200 days per year.
Which is a lot.
You could stay indoors feet up watching the TV, but why not venture out and explore some of the best things to do on a rainy day in Leeds instead?
With this article you won't have to go hunting for ideas – we've got plenty! From indoor activities to outdoor ones, cheap things to do to more extravagant options… There are so many great ways to spend a wet day in Leeds.
Go Bowling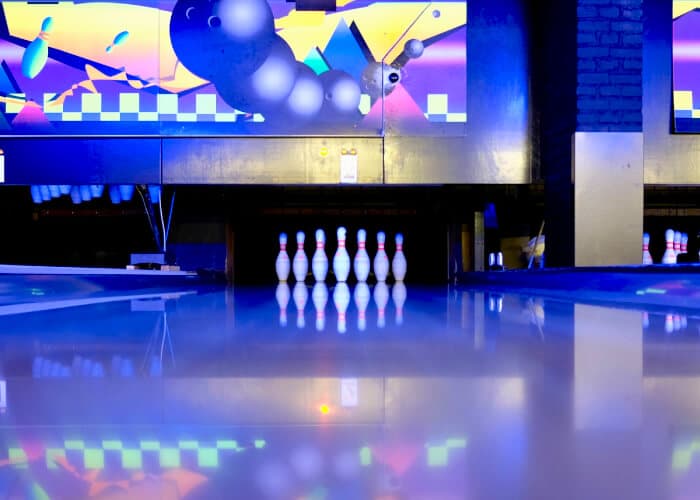 There are loads of places in Leeds to go bowling. From Hollywood Bowl in Kirkstall, to TenPin Bowling on Merrion Way. And Roxys in The Light. Each with its own vibe. 
If you're a bit of a competitive person then TenPin might be more your style. With its big screens streaming the latest movies and its bright, brash interior, it's definitely the most glitzy. But if you're after a more social experience where you can chat to people around your table, then Hollywood Bowl may be the one.
However if you are looking for an adults only day out we would recommend heading over to Roxys.
Explore Kirkgate Market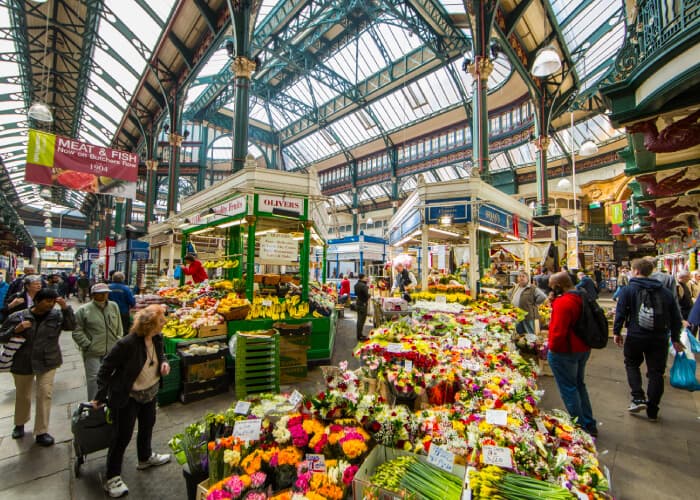 Kirkgate Market is one of the best indoor markets in the country, and it's also one of the best places to visit on a rainy day in Leeds.
It's a fascinating place to visit, and it's open all year round, rain or shine. There are loads of stalls at Kirkgate Market, and each one is unique. You can find anything from fresh fruit and vegetables to clothes, jewellery, and antiques here.
If you fancy a coffee head to Miles & Co, or if you are a little bit peckish take a stroll to the food section.
Visit the Royal Armouries Museum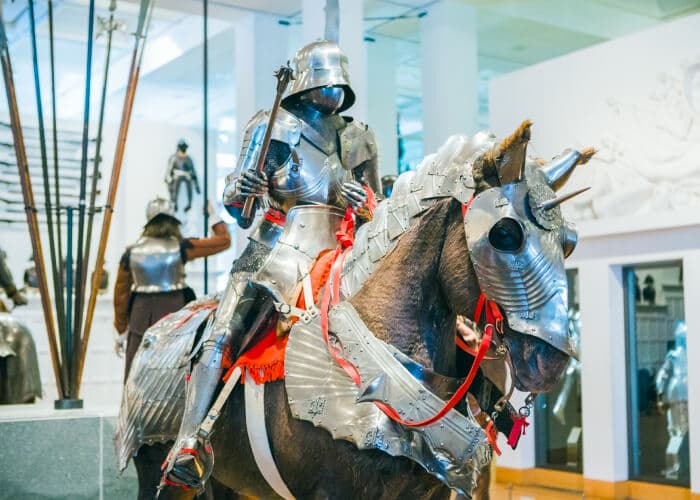 There are many museums in Leeds that are worth visiting on a rainy day. There are museums that have something from almost every field of human activity.
But if you want to spend a decent part of the day somewhere cosy, with a café, looking at weapons and warfare from across the ages, then The Royal Armories is the place to go.
This is one of the best history museums in the UK and it's completely free. Housed in a converted National Rifle Association building, the Royal Armouries is a must-see on your Leeds itinerary. Warriors from Ancient Greece and Rome, the Middle Ages, the Renaissance, China, Japan, Korea and Mongolia are all featured. There are also sections on the history of jousting and fencing.
Take in some Art
Following on from museums, why not take in some art!
Leeds is home to many art galleries that house collections of art from different historical periods and from different cultures.
There is also The Weston, at the Yorkshire Sculpture Park. Emerging from the hillside on the eastern edge of YSP, The Weston is a beautiful, light-filled space for art, dining and shopping. Exhibitions to date have included a kinetic sculpture by Holly Hendry, a series of rare lithographs and etchings by Joan Miró, drawings by David Nash and vibrant sculptures and tapestries by Annie Morris.
Create Some Art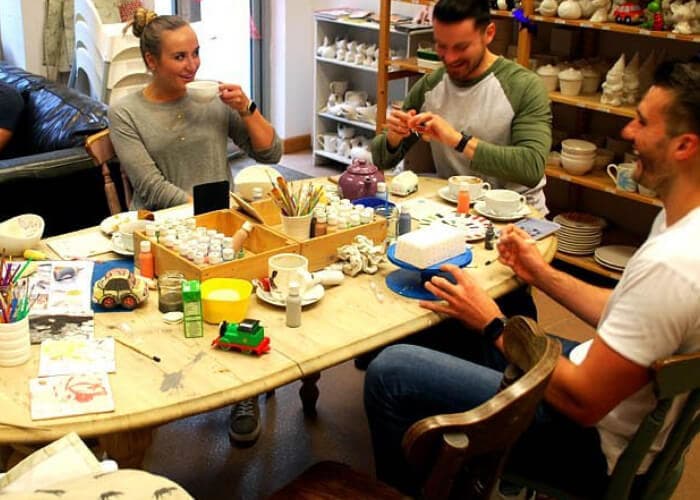 If you would rather be creative, than looking at other peoples creativity – why not paint some pottery?
Jackrabbits is a great place to spend a couple of hours painting on a rainy day. They are open 7 days a week from 10am. They have a small café which offers a selection of food and drinks.
Play some Crazy Golf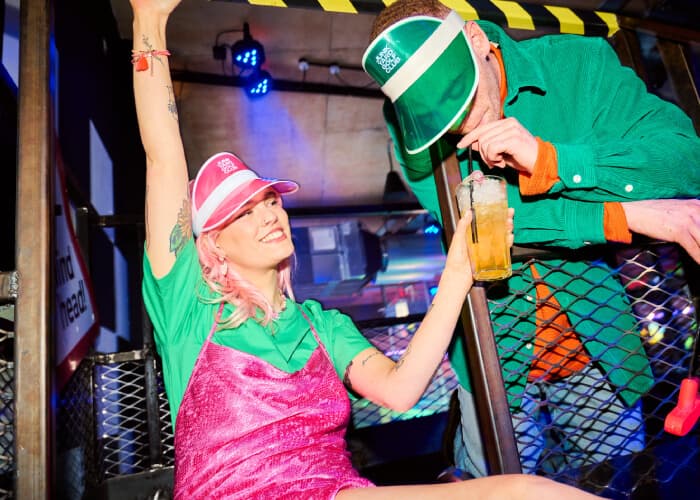 If you thought golf wasn't your thing, there are three totally crazy golf courses in Leeds will soon change your mind. Each one has a bar, where you can sup tipples as you battle it out in a game of golf. You can play with your family and friends, and it's a great way to have fun and enjoy the rain. Challenge your friends to see who can get the lowest score.
There is Junkyard Golf in The Light with three different courses. Puttstars on Century Way with a some more modern crazy golf design. And finally Roxys on Boar Lane with a number of crazy courses to take on!
This was also on our dates in Leeds article. Worth a look!
Check out a Show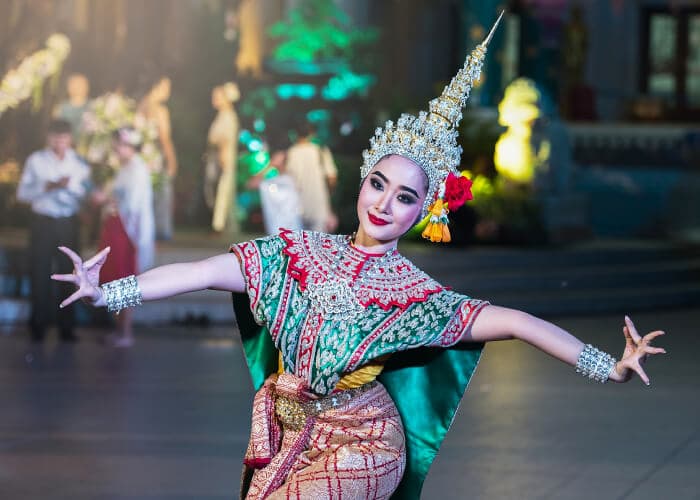 One of the best rainy day things to do in Leeds is to go see a show. There are a number of theatres in Leeds where you can see a show.
There is the West Yorkshire Playhouse and the Grand Theatre. If you're looking to go to a musical, you can see one of the Leeds theatres host performances of different musicals.
If you want to go to a comedy show, there are many comedians who come to Leeds. Take a look at what is coming up in Leeds on Skiddle.
Watch a movie
If you are not feeling a "proper" show, why not head out for a movie?
One of the best ways to spend a rainy day in Leeds is by watching a movie. Leeds is home to the Vue Cinema, which is one of the largest cinemas in the country. It generally has a decent selection of films.
You could also visit Hyde Park Picture House, a charming art house cinema that has been operating for almost 100 years. It is one of the oldest cinemas in the world and is on the National Heritage List for Buildings and UNESCO. It has regular screenings of both new and old films, as well as an art house film season. 
Another on the list of places you should definitely visit: Cottage Road Cinema. It is one of the oldest cinemas in the UK in that it has been continuously showing films since 1912.
Escape an Escape Room
Another great indoor activity for a rainy day in Leeds is to visit an escape room. An escape room is a live-action puzzle game where you and your team try to solve a series of puzzles to escape from the room within a set amount of time. 
At Escape Room Leeds you can choose from an entire list of award-winning games and unlock an awesome visit full of mystery and excitement. Uncover the secrets of the legendary king Arthur, or survive an end of the world catastrophe with their Underworld or Devils Playground escape room.
Double check to see which ones are family friendly if you are taking the children. Some are a little bit twisted…
Try the Arcade Club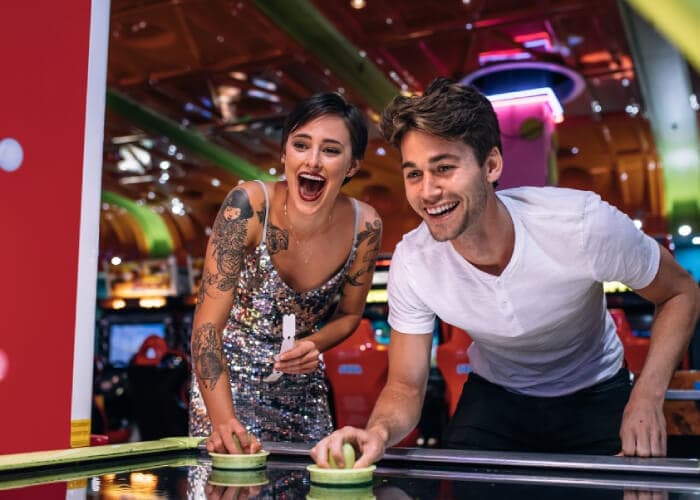 Enjoy arcade games? Then how-about spending a rainy afternoon playing every arcade you could imagine existing. Plus the others that really shouldn't exist… 
Head around to the Arcade Club in Kirkstall. There is an on-site bar, and snacks available. Pay once and you are in for the day!
A huge arcade with the biggest games including deluxe cabinets you can play and ride. Wall-to-wall with classic arcade machines, pinball and modern games – there's something for everyone! 
Go Karting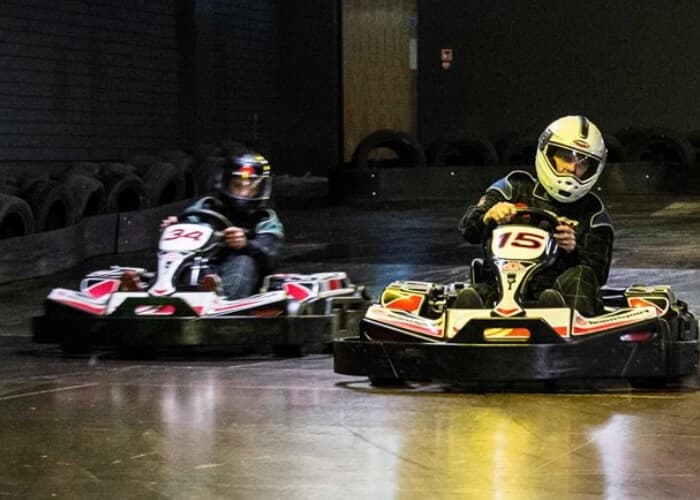 Want a bit of a thrill on a grey and dreary day? What about go karting?
Go karting is a great team-building activity, and it's also a lot of fun to do with your friends or family. You can visit one of the go karting places in Leeds or go karting centres in the surrounding areas. You can also go karting with your school or university if you're a student.
Check out Team Sport on the edge of Leeds if this is something that tickles your fancy!
You'll be kitted out with a 270cc cart on 580 meters of straights, bends, bridges and tunnels that's guaranteed to thrill – it's the biggest indoor course in Yorkshire! A great one to put on the list for couples activities in Leeds!
Climb Some Walls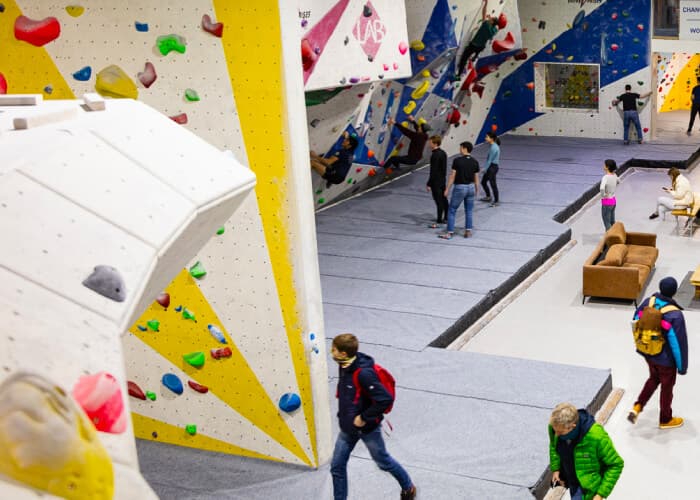 Feel like you are climbing the walls. Then get yourself climbing!
The Climbing Lab in Kirkstall has two warehouses of routes to climb. Climbing is a fantastic way to get fit and grow your strength, but it's also just great fun. There is a dedicated wall where they teach and run bouldering competitions. Beginner and more experienced courses are available and the team are always on hand to offer inspiration in a safe and controlled environment.