Best Places to get a Coffee in Leeds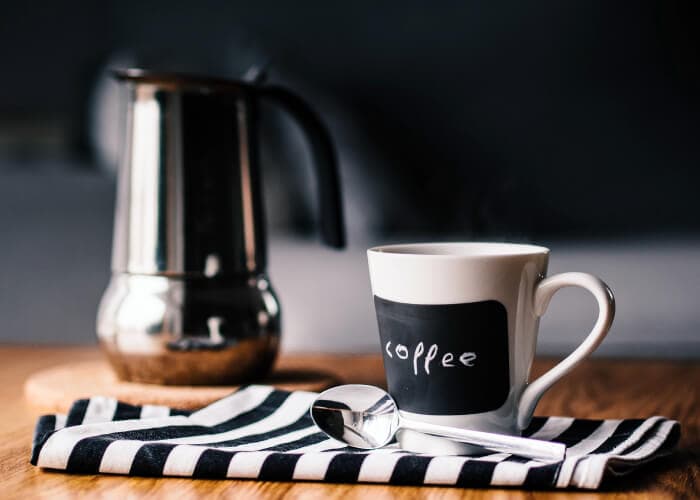 A loverly little ad break! Continue reading below.
It's no secret that you are spoilt for choice around where to get coffee in Leeds. For coffee aficionados it can be hard to choose because there's so many to pick from. From over 100 different independent coffee shops across Leeds; we've saved you some time by picking 9 of our favourite caffeine-fuelled cafes. We think these are the key to sampling the best coffee in Leeds.
Laynes Espresso
16 New Station St, Leeds LS1 5DL
Located in the heart of the financial district, Laynes Espresso is the perfect place to get a coffee by the train station in Leeds. Laynes was born out of the intention of doing two things really well – serving quality coffee (and milk!) in a really relaxed environment! Being a genuinely independent Barista owned coffee joint has helped achieve these two things in the past decade. If you haven't you need to test this out yourself. Alongside one of the specialty coffees why not grab a bite to eat from one of the best breakfast and brunch offerings, including sweet & savoury pastries, in the city!
Miles and Coffee Co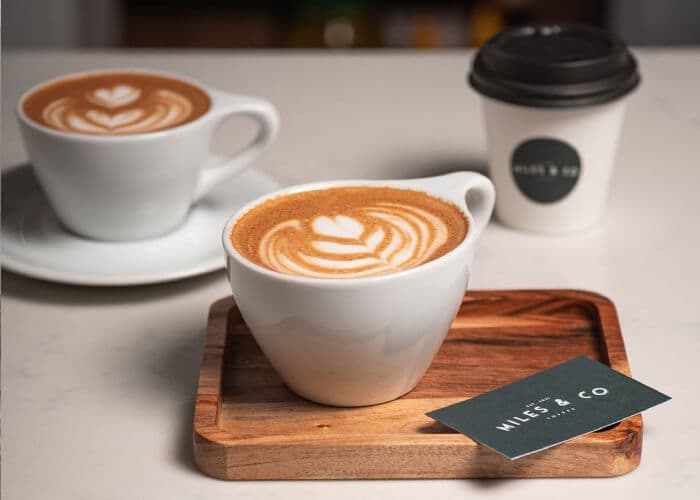 Unit 21, Market Hall, Vicar Ln, Leeds LS2 7HJ
Set in the stunning Kirkgate Market, Miles and Coffee Co are one of the newer additions to the city's coffee community. This cute coffee shop is one for attention to detail and top customer service. Whether you're sitting in or taking out you can expect the distinctive flavours of Darkwood Coffee roasters to fill your cup. Darkwood has been carefully roasted to draw out an array of flavours – just ask owner Lee about the blends on offer! And you can always turn it into breakfast with a pick between croissants, cakes, custard tarts; or toasties and other baked goods.
Humbl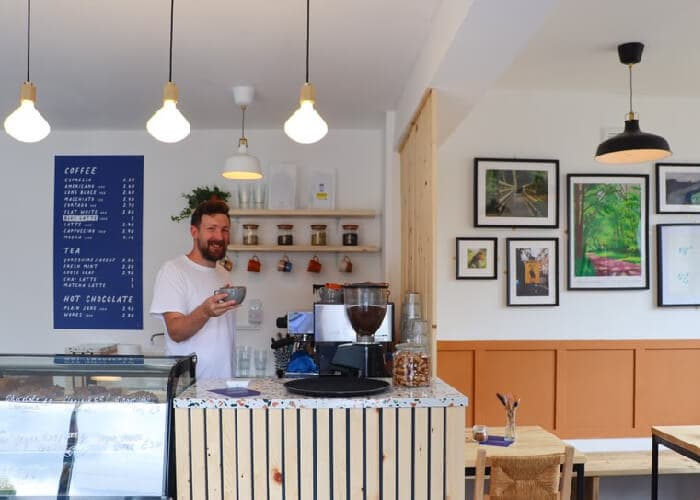 38 Monk Bridge Rd, Meanwood, Leeds LS6 4ER
From humble origins in an upcycled horse trailer to a new quirky indoor venue (with outdoor seating!) in the heart of Meanwood. You and your pooch are invited to settle in with a book from the Humbl library while you enjoy your coffee in this dog friendly coffee shop.
At the heart of Humbl is an ethos that puts an eco-friendly focus on drinking coffee. A big part of promoting this sustainable habit is the use of compostable plant-based cups and lids. There's also a selection of sweet treats to go with it.
Poco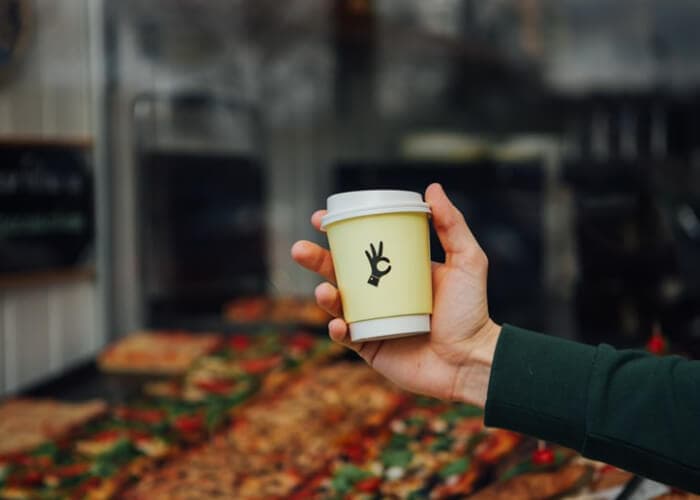 360 Kirkstall Rd, Burley, Leeds LS4 2HQ
Poco is an Italian Sicilian street food shop that also brews coffee. Don't be fooled by the tiny store front; throughout the day it gives ways to a steady stream of people wanting drink and food. All the bites are made with fresh Italian ingredients from the hands of Sicilian chefs. We recommend one of the Arancini balls! 
The food goes really well in the company of a Poco coffee. One to check out is the famous Sicilian Cremino Coffee (aka Crema di Caffe) – straight from the streets of Palermo this number is a creamy iced coffee dessert, with an intense coffee aroma, served a little like gelato!
Fika North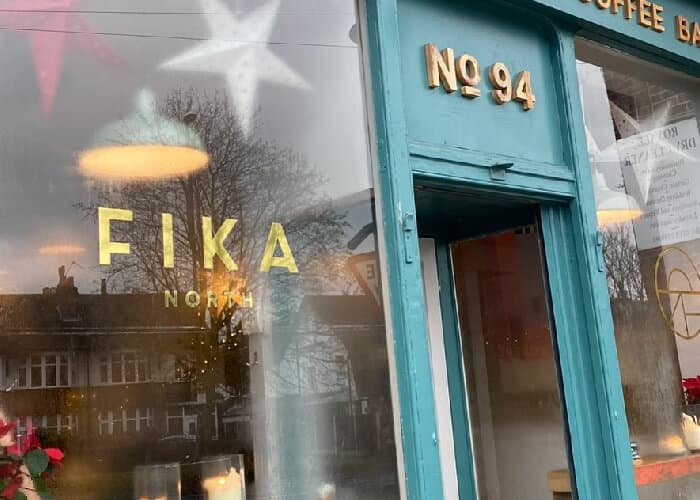 94 Otley Rd, Headingley, Far, Leeds LS6 4BA
In the quaint suburb of Far Headingley there'a a coffee shop called Fika that are doing things a little differently. If you appreciate the little things in life then Fika is your kind of café'. Fika in Swedish actually means slowing down to acknowledge the things you really value in life, like great coffee! Fika is one of the most friendly coffee shops in Leeds.
In the rustic surroundings of Fika you can relax into your own ritual of really enjoying every sip of your coffee in the company of friends, family and the dog. It's a really inclusive and relaxing environment. Fika's passion is to brew the finest specialty coffee from independent roasters in Leeds, Yorkshire, the UK and beyond. If you get peckish you can tuck into the vegan friendly menu that's packed with patisseries and cakes. Apparently the 'sunshine bagels' are as big as a human head!
Coffee On the Crescent
2 The Crescent, Woodhouse, Leeds LS6 2NW
Continuing the Scandi-inspired theme is Coffee on the Crescent. The café served its first coffee in early 2017 thanks to the brainchild of owner Tim Linley. Aesthetically the curvatures of the iconic Hyde Park Corner, with its floor-to-ceiling windows, are bright and welcoming. Coffee on the Crescent fits well into the community of Hyde Park; part of its ethos is to artistically showcase the area, with regular mini-exhibitions. 
When it comes to the important stuff COTC's specialty coffee includes their very own twists and blends alongside Leeds coffee heavyweights North Star. Jungle Kitchen brings the fresh vegan savouries; Tarte and Berry assemble the cakes; and Le Croissant D'or bake the pastries. For the remote worker needing a coffee shop in Leeds you can take advantage of click and collect on a Friday.
La Bottega Milanese
La Bottega Milanese is the epitome of Milanese cafe culture providing coffee at the heart of Leeds city centre. The café boasts plenty of room indoors and outdoors making it a versatile place to network or relax. This is reflected in the juxtaposition of a simultaneously stylish and stripped back aesthetic. When selecting your coffee be rest assured that it's 100% speciality grade Arabica from single origin via Brazil, Colombia, Ethiopia and India to the in-house classica blend. 
La Bottega Milanese isn't just about drinking. They also serve Italian style sandwiches, meats and cakes. Or pasta heavy hot dishes cooked by genuine Italian chefs.
Rabbit Hole Coffee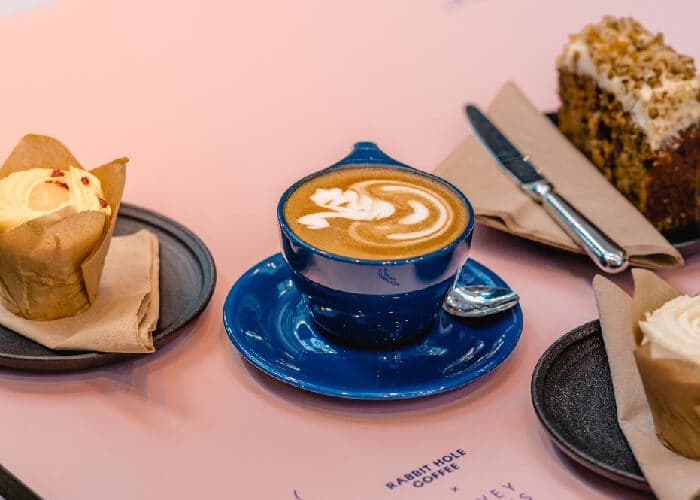 Chophaus, Princes Ave, Oakwood, Leeds LS8 2FA
Rabbit Hole Coffee has gone from a pop up to bricks and mortar venue in Oakwood. This bright and breezy coffee house is the work of two friends who started a travelling coffee shop and espresso martini bar!
When it comes to the coffee Rabbit Hole are serving up Caravan Coffee, a roster from London that specialises in single origin and blends that showcase genuine character in each cup. All combined with organic milk and a whole lotta love. Snacks include bakes and pastries come via Black Day Bakes, Baltzersens Bakeri & My Mum's Kitchen. There's no shortcuts taken at Rabbit Hole Coffee!
Fix Coffee
309 Burley Rd, Burley, Leeds LS4 2HY
Fix is a brand new independent coffee kiosk that popped up in 2021. It's within the home of Harpos Pizza on Burley Road. This small but friendly coffee shop packs a punch when it comes to serving up a cup of joe. The supplier here is North Star Coffee Roasters whose emphasis on sustainability matches Fix nicely. All the cups and packaging are biodegradable and fully recyclable. If you want a nibble with your coffee you can take advantage of the fresh bakes that are served daily!