23 Beautiful Leeds Woodlands On Your Doorstep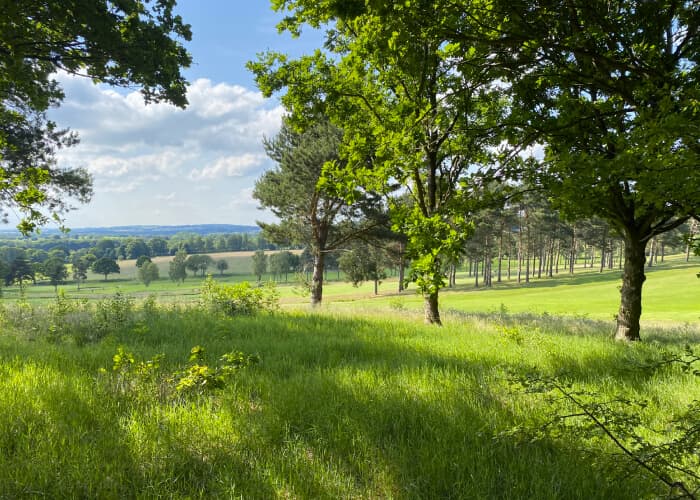 A loverly little ad break! Continue reading below.
Leeds has acres of amazing woodlands waiting to be explored. From secret woods in the city's parks to little known patches of beautiful greenery on the outskirts, these outdoor areas are a great place to spend time with friends in, or go for a peaceful solo adventure.
This piece covers what we think are the some of the most beautiful woods in Leeds. We have also created a full rundown of all the green spaces with woods.
Meanwood Valley Local Nature Reserve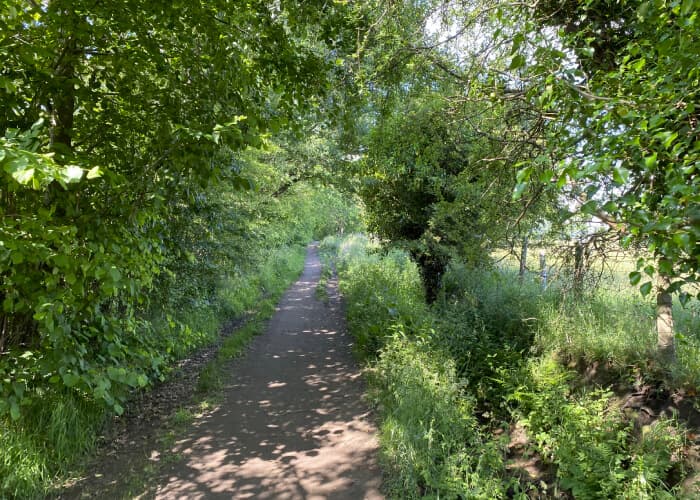 The Meanwood Valley is the 'green artery' of Leeds, bringing rural countryside into the heart of the city. Running from Meanwood up though Adel Woods and finishing at Golden Acre Park, where it connects to the Leeds Country Way. They're super family-friendly with wide, easy-going paths throughout. Take a walk down to the river to see frogs and tadpoles on the water or raise your eyes to the skies to spot the birds high up in the trees.
If you want a decent walk then take a look at the Meanwood Valley Trail. This is a 7 mile adventure through the best of Leeds greenery.
Golden Acre Woods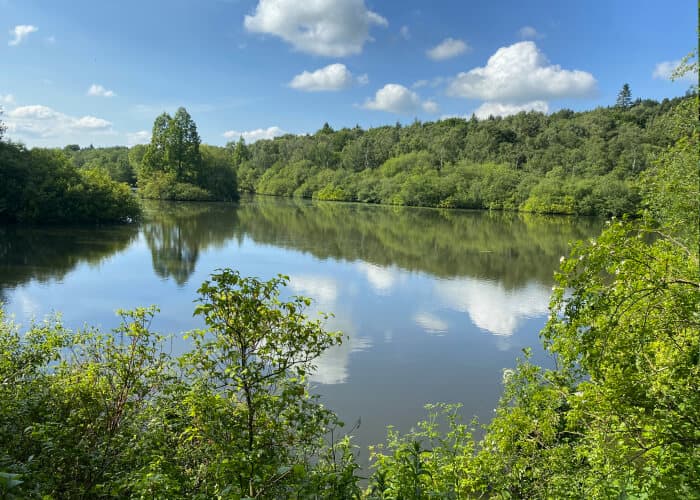 Golden Acre Park is one of England's hidden treasures (at least outside of Leeds). It boasts over 150 acres of woodland, lakes, play areas, and recreation spaces. They may be lesser-known than nearby Hyde Park (Woodhouse Moor) but Golden Acre and its neighbours (Adel Nature Reserve & Breary Marsh) are worth a visit! There is also a small café on site, if you fancy a bite to eat or drink!
Chevin Forest Park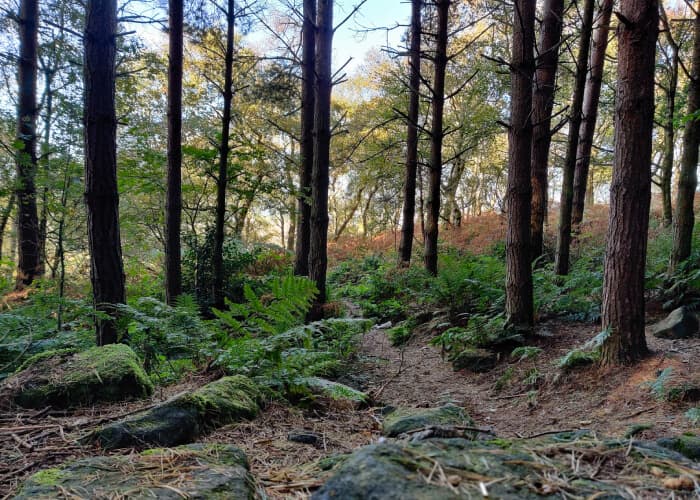 Rising 280 metres above sea level with stunning views, Chevin Forest Park is set to become an adventure lover's and amateur photographer's dream. The place has this magical aura surrounding it. With dense woodland and stunning scenery, it is the perfect place for an afternoon stroll or even a pre-wedding shoot!
Gledhow Valley Wood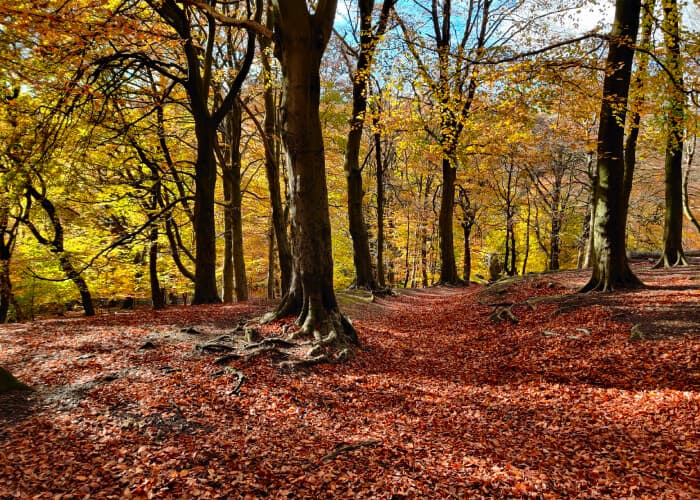 This 1.5-kilometre ribbon of ancient woodland in the heart of North Leeds is a must-see for nature lovers. You can meander around Gledhow Lake, and along Gledhow Beck. 
At 57 acres, it's relatively small but forms an important conservation area and holds a huge variety of flora and fauna with a range of birds to look out for. If you are looking for a short walk near you, this is the one. Gledhow Valley Woods is a great place to walk the dog, as well as a place to stretch your legs with the family.
Gipton Wood
Moments away from Gledhow Valley Wood, Gipton Woods is a 20-acre haven in the middle of Leeds city centre. It's compact and easy enough to tackle the trails with the family, dogs or friends. The wide range of trees offer shade from the hot summer sun. But watch out, those steep wooded slopes have hogged their fair share of calves, thighs and bums.
Hetchell Wood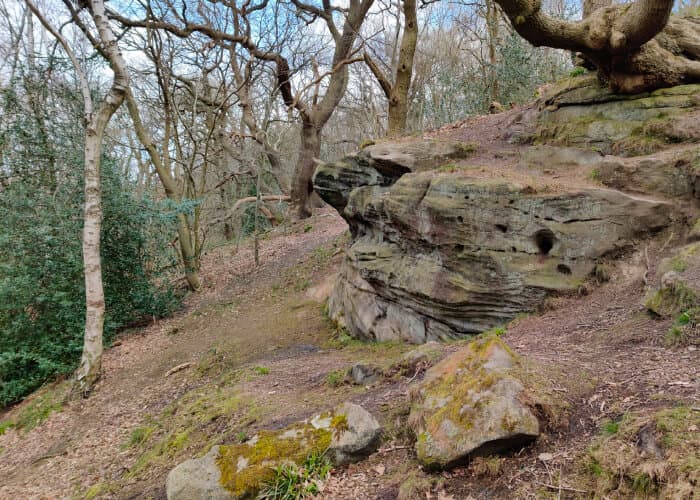 A lush nature reserve located in the East of Leeds, Hetchell Wood is the perfect spot to enjoy some peace and quiet, away from the city noise. Venture on through the vast woodlands, peppered with clusters of oak trees, and a stack of beautiful wildflowers. Do not forget to bring your camera to capture some of those stunning bird shots as well!
Bramley Fall Woods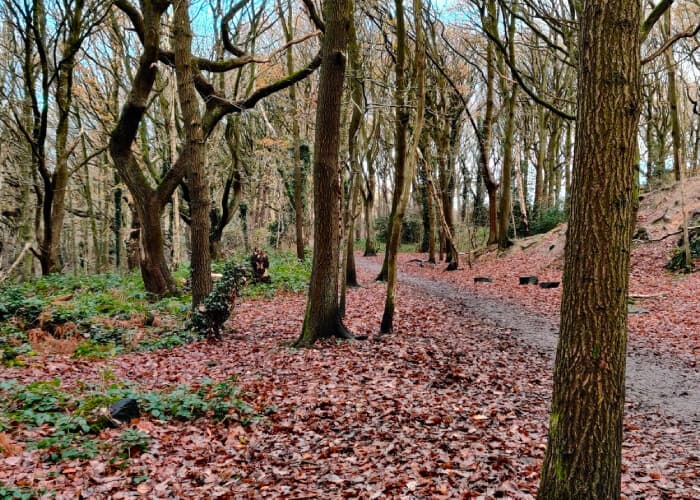 In Bramley Fall Woods, there's 80-acre of woodland that you can explore, including 2-mile of gentle pine forests and moorlands. You can also try out some of the best walks – including one following the Leeds-Liverpool canal – and their marked trail signs make it easy to discover a new vantage point or hidden secret.
If running is your thing, take a look at some of the other run routes along the Leeds Liverpool canal.
Cookridge Woodlands
This wide open area of parkland sits amongst woods that are great to relax in. It's full of ancient trees, has well paved paths to make the walk easier and varied inclines. It also has three smaller woodlands to explore, Ireland Wood, East Wood and Bedford Green Wood.
Hunger Hills Woods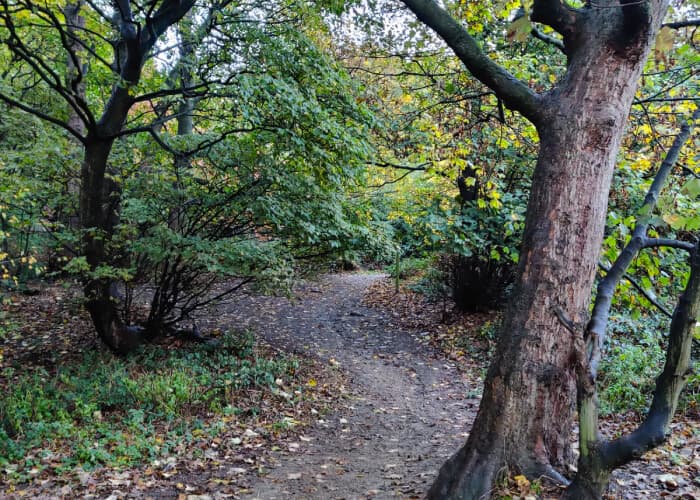 Also known as Hunger Hills Nature Reserve, Hunger Hill Woods is a mature deciduous woodland belt, increasing its tree area by natural regeneration into formally open land to the west of the site. The woods can be seen for many miles across the city and is a major contributor to the green landscape of the Aire Valley. The name Hunger Hills derives from the Old English/Norse word 'Hangra' as meaning a wooded hillside. It has nothing to do with food!
Roundhay Park
If you get to Roundhay Park, you might not be surprised to find it's one of the city's busiest green spaces. But venture further in and discover the footpaths and tree-lined pathways that lead deep into the beautiful Yorkshire countryside.
Woodhouse Ridge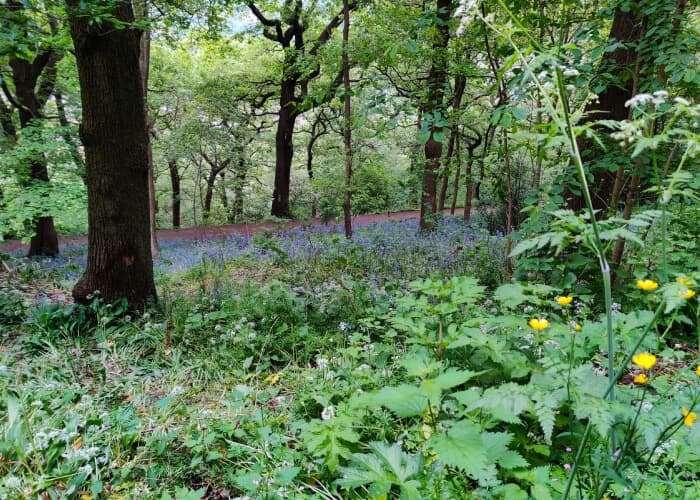 Woodhouse Ridge is a bit of a Leeds secret. We only came across in after being in Leeds for a few years when going for a run!
There's a beautiful walk between Woodhouse and Headingley that overlooks the city's skyline and offers breath-taking views. It's slightly off the beaten track so it's pretty quiet, and you can take your dogs for a walk. It's totally picturesque, especially in Autumn when the weather is just lovely.
Calverley Wood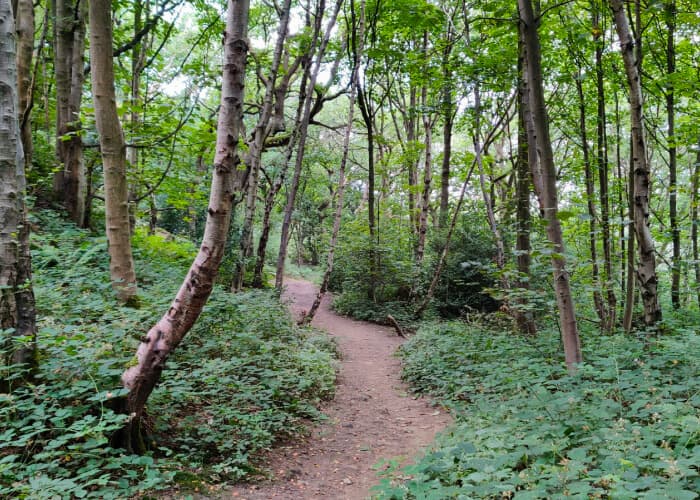 Having been around for over 700 years, Calverley Wood, surrounding this special part of East Leeds, hold all sorts of treasures right under your nose. From the remains of an old POW camp hidden close to Weston Avenue, to the steep drops of the Calverley Cutting Road, you'll enjoy exploring these woods and listening to their fascinating stories.
Rothwell Colliery
If you're looking for monuments, sculptures, riverside trails and woodland strolls, this former coal mine is perfect. Pine, oak, chalk and grassland surround the ponds, as well as historic buildings and parkland. The paths around the estate are flat and easy to navigate.
Hollinhurst Wood
Hardwood trees such as walnut, oak, birch, wych elm, hazel, crab apple, guelder rose and field maple are dotted throughout the woodland. On the path, there are often shrubs and wildflowers filled with vibrant colour. These include bluebell, foxglove and lady's smock, all of which are a treat for the wildlife and the new-born fawns.
Dagmar Wood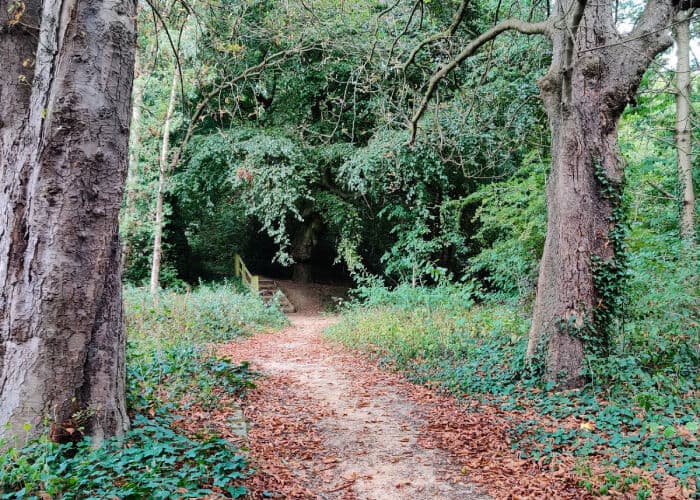 Dagmar Wood is a community outdoor garden and performance space in the Hyde Park area of Leeds. This wood is most definetely "Headingleys Best Kept Secret", Situated on the site of an old sandstone quarry and tucked down Grosvenor Road near the corner of Woodhouse Moor, this hard to find wood is a great place to take a moment.
Black Carr Woods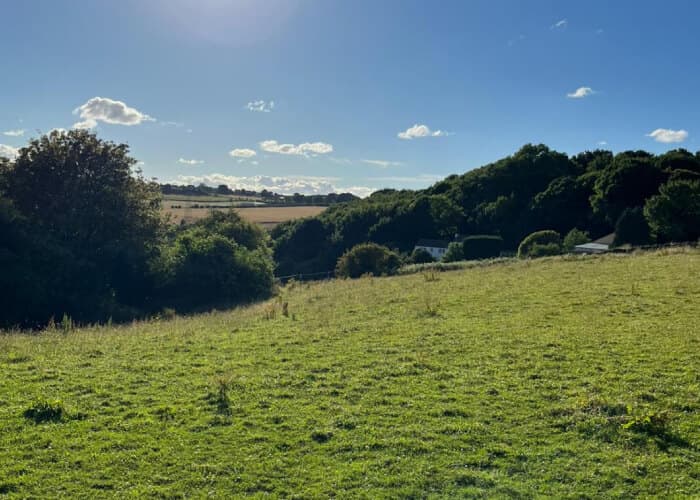 Perfectly placed between Leeds and Bradford, the Black Carr Woods are a small but picturesque collection of sheltered, winding roads that offer visitors the chance to enjoy relaxing strolls while admiring the stunning countryside views.
Owl Wood and Pit Plantation
This family friendly park is surrounded by 8 hectares of deciduous woodland with seasonal flowers and wildlife all around. With a lake and picturesque views, it's easy to see why customers love visiting!
Temple Newsam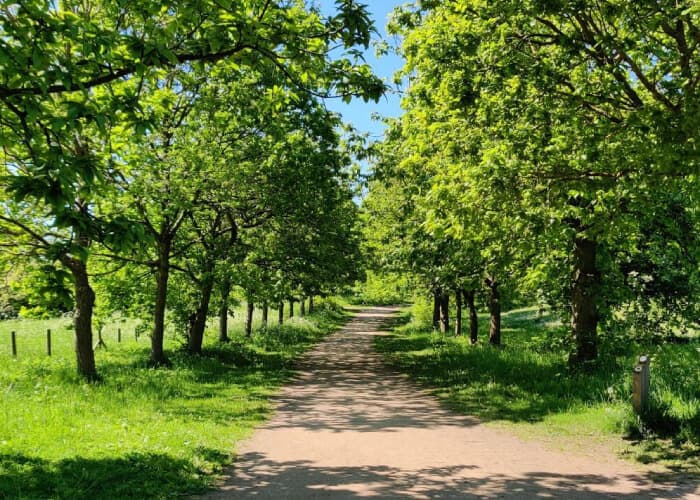 There are over 30 different types of wood at Temple Newsam and each has its own unique character. Follow the easily accessible paths through each one to revel in the peace beneath towering umbrella-shaped, lofty Quercus robur, and towering Betula Pendula and Corylus avellana trees.
While you're here, visit Millennium Wood, which was planted in 2000 and, with its young growth and focus on non-invasive plants, is one of the best examples of a deciduous wood in the region. The site's extensive collection of Rhododendrons and azaleas is also well worth visiting, not least in spring, when you'll see over 200 varieties blooming at once.
Middleton Woods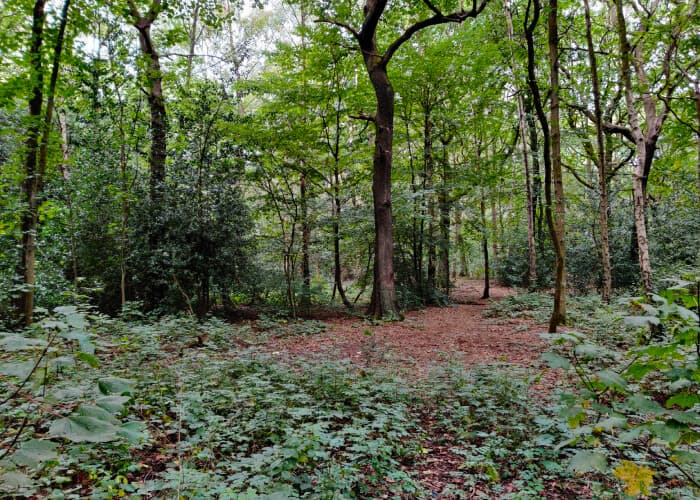 Middleton Woods is one of the oldest woods in Leeds. This is a large ancient woodland within Leeds, covering over 400 acres. It once had a mix of all kinds of ancient trees, from Hazel to Elder, Birch, Sweet Chestnut, and more. It also has a great diversity of plant life, including primrose, wild garlic, and docks.
The Hollies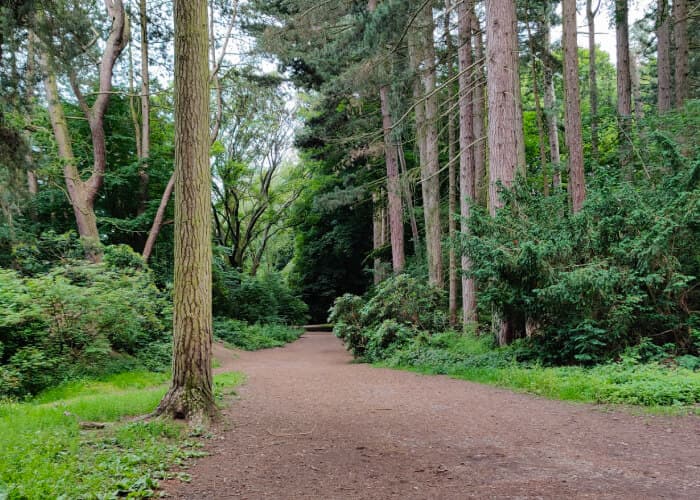 Tucked just above Meanwood Park, you will find the Hollies. Another real secret of Leeds, what looks like a small footpath across a stream from Meanwood Park turns into a wonderfully maintained park and woods.
A good spot for a wander amongst the pine trees, and absolutely incredible in the afternoon of a summer or autumns day.
Adel Woods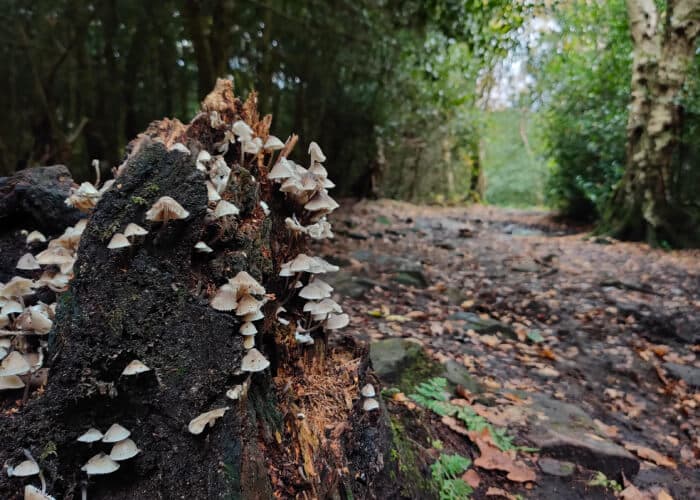 This pocket woodland is located just outside Leeds city centre, a popular choice for those seeking peaceful tranquillity within a bustling city. Adel Woods is great for exploring. Hunt for the ruins of a flax mill fire that destroyed it back in 1906, walk under one of the largest dry stone aqueducts in Europe, or admire a beautiful water fountain with a distinct overflow. You would pass through Adel Wood, and its neighbour the smaller Scotland Wood if walking the Meanwood Valley Trail.
Scarcroft Plantation
This is a smaller wood located in the centre of the city of Leeds, which has a really lovely green space around it. It once was part of the Scarcroft family estate and dates back to the 17th century. It consists mainly of Sweet Chestnut and Hazel trees, but also has Ash and Oak.
Scarcroft Plantation has a little trail  that you can follow to get to a mossy rocks and rills area, as well as an old sundial. In the middle of the wood, you'll also find a beautiful memorial to firefighters. This woodland is all about variety, with small pockets of different types of trees, as well as broadleaf plants like Bluebells,  Dawn Horsetail, and Fescue.