Top 10 Picnic Spots in Leeds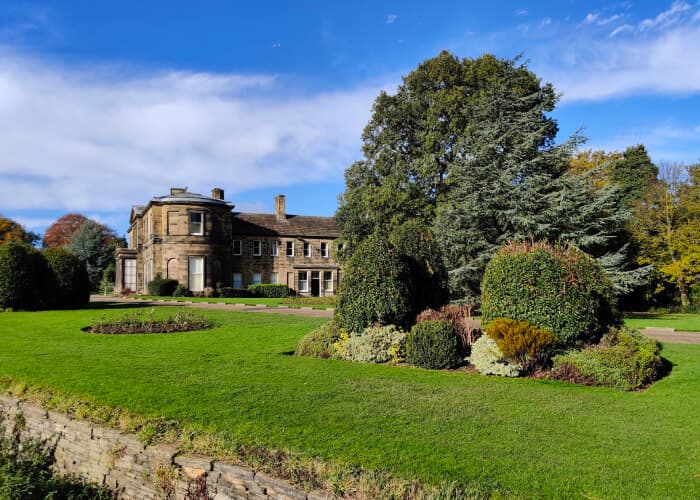 A loverly little ad break! Continue reading below.
Leeds is a great place to have a picnic in the summer. There are many beautiful parks and green spaces to choose from, all you need is that great picnic weather! Even though Leeds is one of the biggest and busiest city's in England, it has some of the best places to sit outside and picnic. Take a break, enjoy a walk and enjoy the views.
Here are our top picks of places to have a picnic in Leeds this summer:
Roundhay Park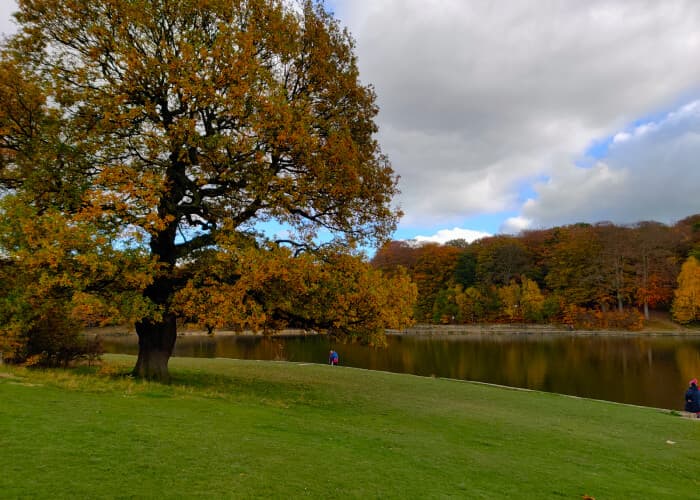 Roundhay Park is one of the largest parks in Leeds, and it's perfect for a summer picnic. There's plenty of space to spread out a blanket and enjoy a picnic lunch or dinner. There are also plenty of trees for shade, and the park is very clean. 
With over 700 acres of land, there's plenty of space to set up a picnic and enjoy the day. There are also plenty of activities to keep you busy, including a playground, gardens, and a lake.
If you're looking for a picnic spot in Leeds, you can't go wrong with Roundhay Park!
Find out more about Roundhay Park
Temple Newsam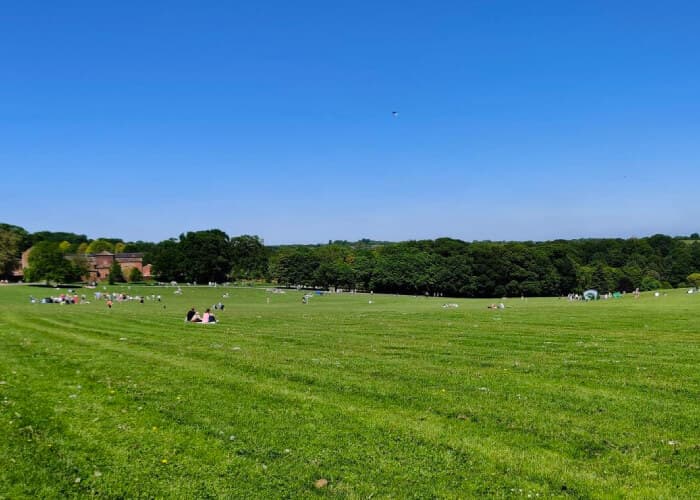 Temple Newsam is another great option for picnicking in Leeds. With over 500 years of social history, if you're looking for a spot that's a little bit different its worth a try! The estate has over 1,000 acres of land, so there's plenty of space to find the perfect spot for your picnic. There are also a number of walking trails if you want to explore the area.
With a tea room and toilets on site, it would be easy to spend more than a few hours enjoying the grounds.
Find out more about Temple Newsam
Farnley Hall Park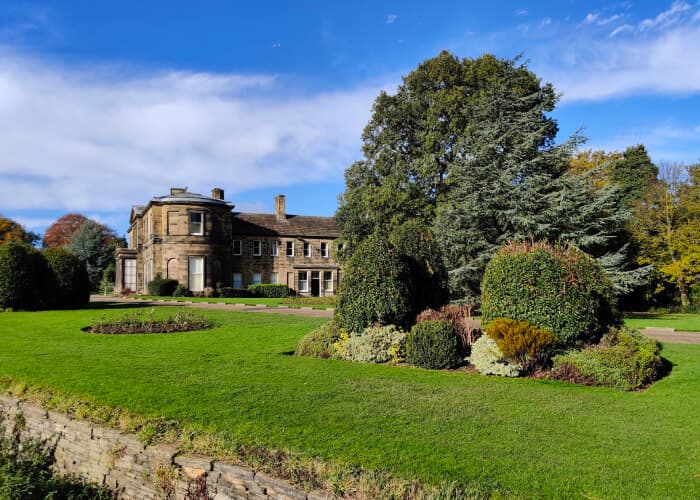 Farnley Hall Park is 16 hectares in size, and a great place for a picnic in the sun. Based around Farnley Hall, a 16th century build owned by the Leeds City Council with gardens, a wood, and a playground for the little ones.
It has a a number of picnic benches, if you would prefer to not sit on a picnic blanket. With the house in the background it makes for an eye catching spot to settle down with a picnic.
Find out more about Farnley Hall Park
Golden Acre Park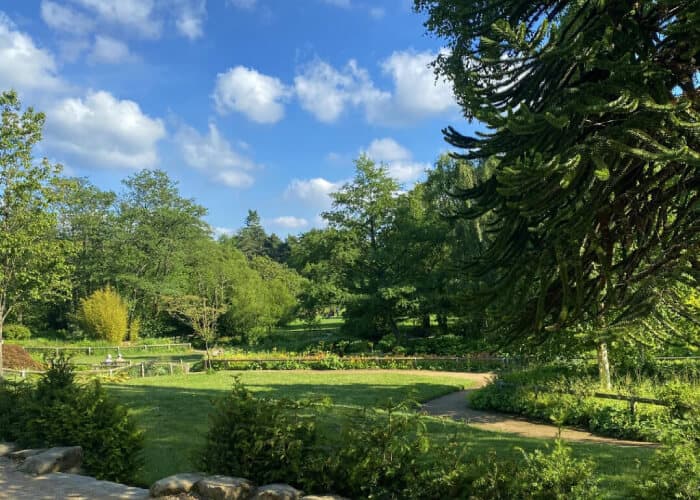 One of Leeds' most popular picnic spots is Golden Acre Park. The park is situated on the outskirts of the city at the end of the Meanwood Valley Trail, and offers stunning views of the Yorkshire countryside. With 179 acres of woodland and gardens, you will have no issues finding a space to lay your picnic blanket.
There is plenty of space for picnics with enough benches for half of Leeds, as well as a playground, a café, toilets, and a Visitors' Centre. The park is also a haven for wildlife, with plenty of birds and squirrels to be spotted. Just watch out for the squirrels…
Find out more about Golden Acre Park
Kirkstall Abbey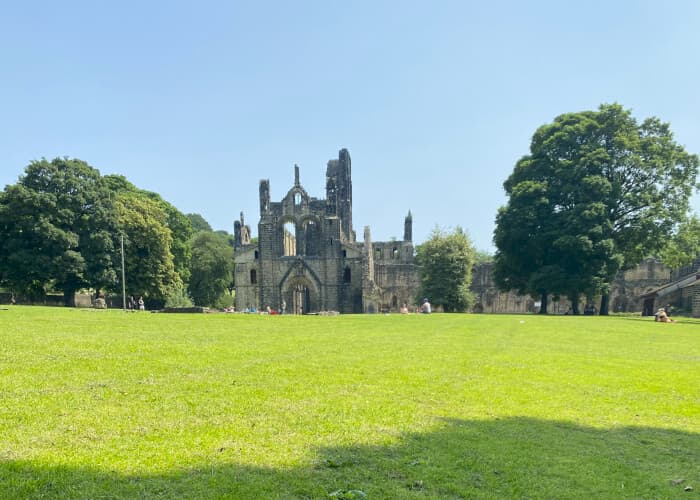 Kirkstall Abbey is another great spot for a summer picnic. The ruins of the Abbey make for a beautiful setting. The perfect picnic spot for those who love history and architecture. The river Aire flows along the bottom of the site, making a perfect backdrop on a sunny day.
The ruins of the 12th century Kirkstall Abbey are beautiful, and there is plenty of space to spread out a blanket and enjoy a picnic lunch. The Abbey grounds are also home to a small café, so you can grab a coffee, ice cream, or use the toilet during your picnic.
Find out more about Kirkstall Abbey
Harewood House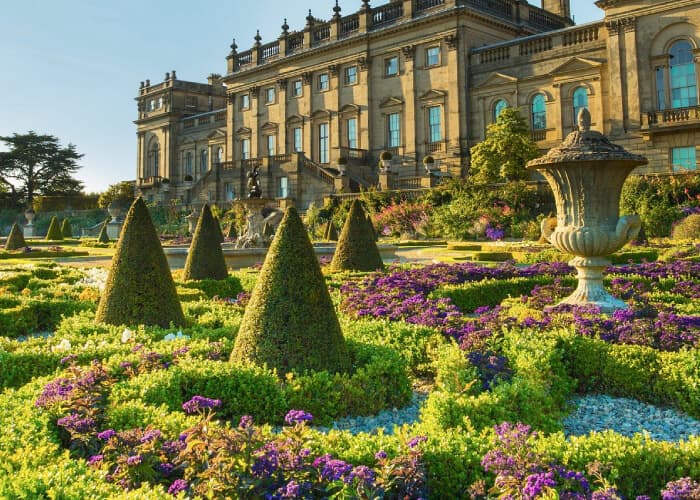 Harewood House is a beautiful stately home set in over 100 acres of stunning gardens. The house and gardens are open to the public from April to October and make for a perfect day out. 
There are plenty of picnic spots, from one of the number of benches, to a spot on the grass. You will have not problems finding the perfect spot to enjoy your lunch.
Hardwood House also has an Adventure Playground, café and ice cream kiosk. What more could you want!
Find out more about Harewood House
Rodley Nature Reserve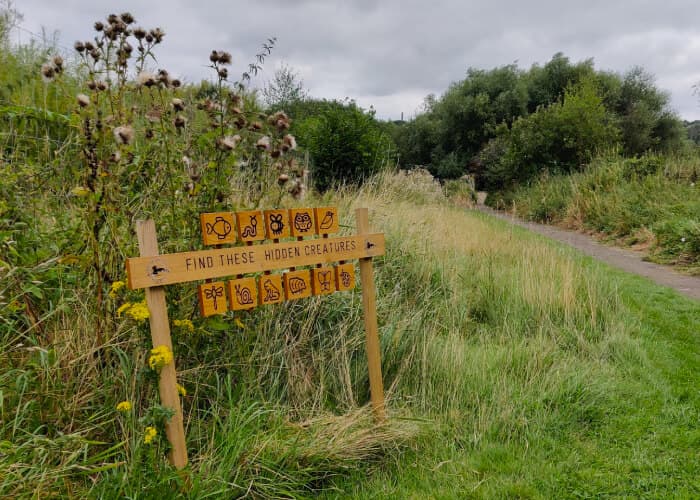 The Rodley Nature Reserve is a great option for those who want to enjoy a peaceful picnic surrounded by nature. The reserve is home to a variety of different wildlife, making it a great spot for birdwatching or simply admiring the scenery.
There are also plenty of benches and picnic tables dotted around the reserve at Butterfly Bank, so you can find the perfect spot to sit and relax.
Created in 1999 located north of Town Street on the bank of the River Aire, Rodley Nature Reserve is a bit of a hidden gem.
Find out more about Rodley Nature Reserve
Scotland Wood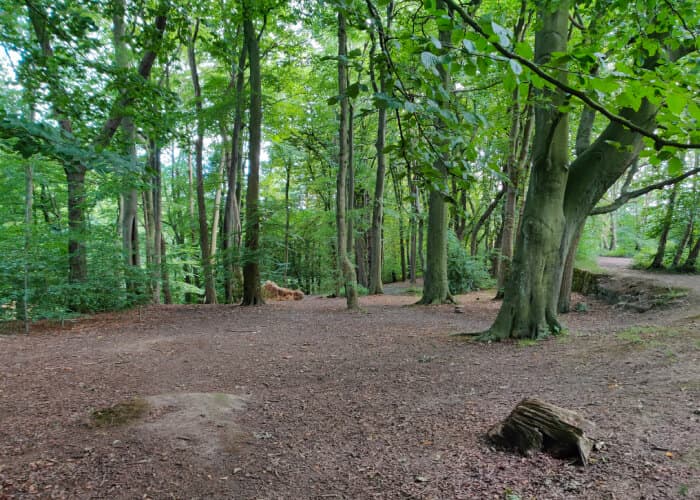 Part of the Meanwood Valley Local Nature Reserve, Scotland Wood is tucked away behind Adel Wood. Although it may not seems like your first choice for a picnic, there are some great spots along the Meanwood Beck to put down a blanket and relax in the dappled sun!
Find out more about Scotland Wood
Woodhouse Moor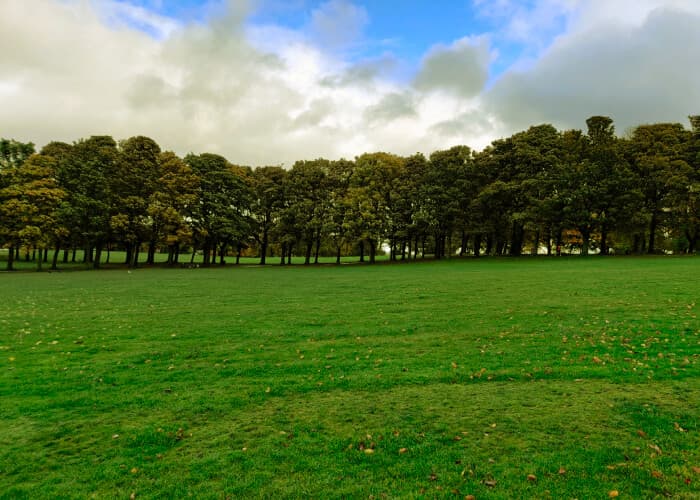 Bang on the edge of Leeds City Centre, by Hyde Park, Woodhouse Moor is hot spot for picnics in the sun. One of the first places chosen by students, you won't find a livelier places. With plenty of space to lay down your blanket and surrounded by shops, you can just take yourself and grab your food on site!
Find out more about Woodhouse Moor
Middleton Park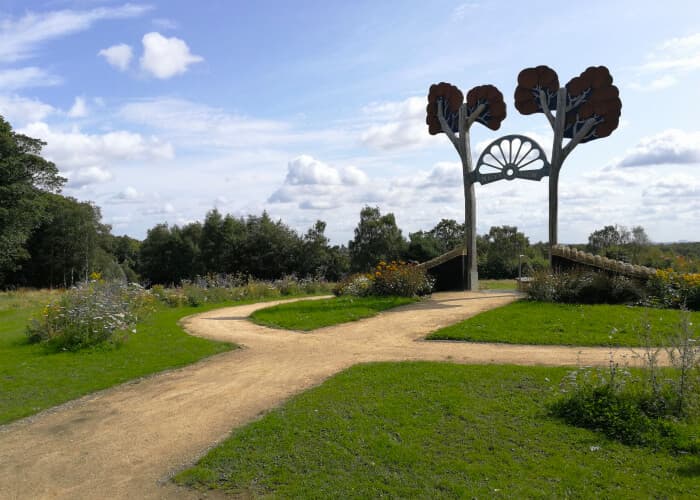 If you are in the Middleton area, why would you look anywhere other than Middleton Park? With over 630 acres of land, and 200 acres of woodland, and a rose garden, there is more than enough space to lay down a blanket. In the spring months you can witness a beautiful bluebell display.
Didn't bring a picnic? No worries, the Middleton Park Café located at the visitor centre offers a selection of sandwiches, snacks, hot and cold drinks and ice-creams.
Find out more about Middleton Park
Woodhouse Moor, The Calls and Kirkstall Abbey are all popular spots, and Golden Acre Park and Roundhay Park are both beautiful places to picnic. Temple Newsam is another great option, and Rodley Nature Reserve is a perfect spot for a peaceful picnic. Meanwood Park and Trinity Leeds are also great choices, and Hyde Park is the perfect place for a summer