Nature Reserves and Reservoir Walks in Leeds You Have to Visit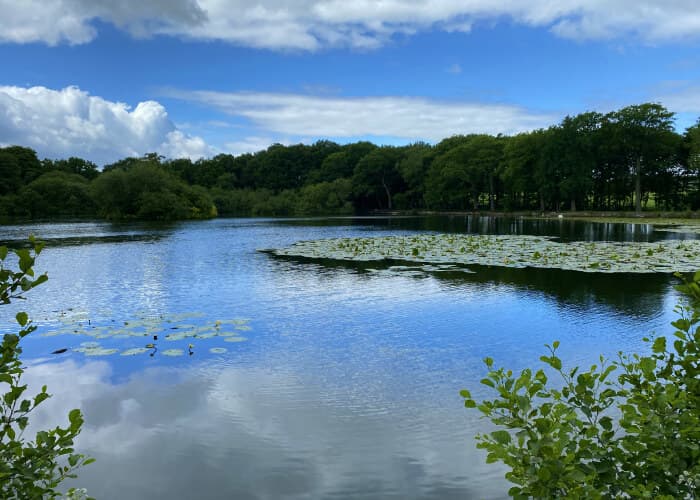 A loverly little ad break! Continue reading below.
Nothing beats getting out in nature. Summer, winter, dawn or dusk – there's never a bad time to take a stroll in the open air.
Luckily for you Leeds locals and visitors, there are dozens of idyllic Yorkshire lakes, reservoir walks and nature reserves all within a short distance of the city centre.
Take a walk on the wild side and explore Leeds' best wetlands and woodlands.
The best nature reserves and reservoir walks in Leeds…
Eccup Reservoir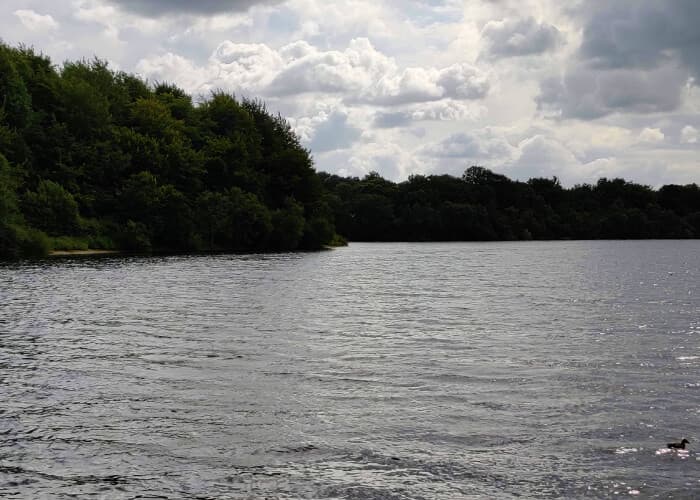 Out of all the reservoirs in Yorkshire, Eccup is a favourite for bird watchers, families and runners alike. 150 birds populate the scenic woodlands, making it a Sight of Special Scientific Interest and national gem.
For a prime spot of Eccup's feathered friends, head to the viewing platform overlooking the water. You might just catch a glimpse of the beloved Red Kite. 
Rare vegetation can also be found along the reservoir as you pass through rustling woodlands, nesting birds and even the odd woolly sheep. 
Find out what else you can discover at Eccup Reservoir.
St Aidans Nature Reserve (RSPB)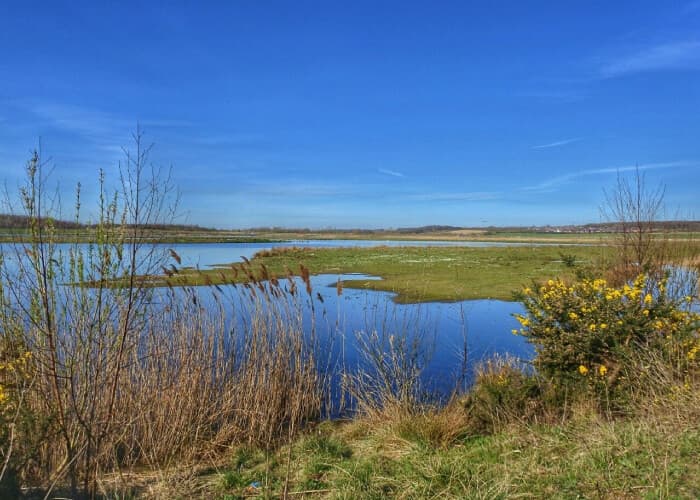 Bursting with wildlife, St Aidans RSPB is a serene local park just minutes from Leeds City Centre. Combining wonderful views with budding wildlife, St Aidans is one of the UK's most popular national nature reserves.
This best-kept secret is a favourite for walkers with over 12 kilometres of trails to hike. You'll also discover two buggy-friendly routes making St Aidans one of the top places to explore with kids.
Protected by the RSPB, spectacular reedbeds are home to flocks of rare birds. Join budding watchers and catch a glimpse of the UK's smallest owl or listen out for the bittern, Britain's loudest bird.
Adel Dam Nature Reserve
Explore 19 acres of wetlands and woodland at one of the most scenic nature reserves near Leeds. Visitors flock for a gentle stroll, often stopping to admire the striking surroundings.
The reserve is popular with photographers and bird watchers who can catch sightings of woodpeckers, herons, kingfishers and siskins from two hides in the marsh and lake.
Adel Dam is part of the Meanwood Valley Trail, making it a perfect family day out for young explorers. Grab a sandwich nearby at the Golden Acre Café or stop off for some pub grub at the Lawnswood Arms. 
Read more in our guide to Adel Dam Nature Reserve.
Farnley Hall Fishpond Local Nature Reserve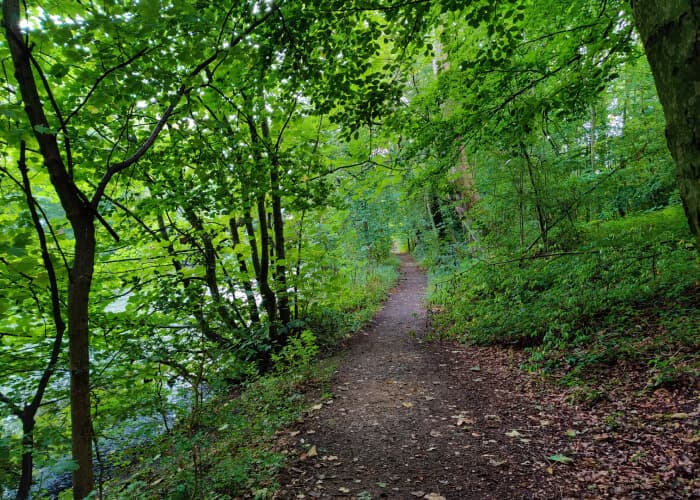 Farnley Hall Fishpond was only recently declared a nature reserve but its pond has been alive with various native creatures since the 19th century.
Find blackbirds and spotted woodpeckers among the beech and sycamore trees in this rich woodland. You'll also discover various aquatic wildlife within the pond's waters including diving beetles, frogs and the common toad.
More after this. Continue reading below ↓
Breary Marsh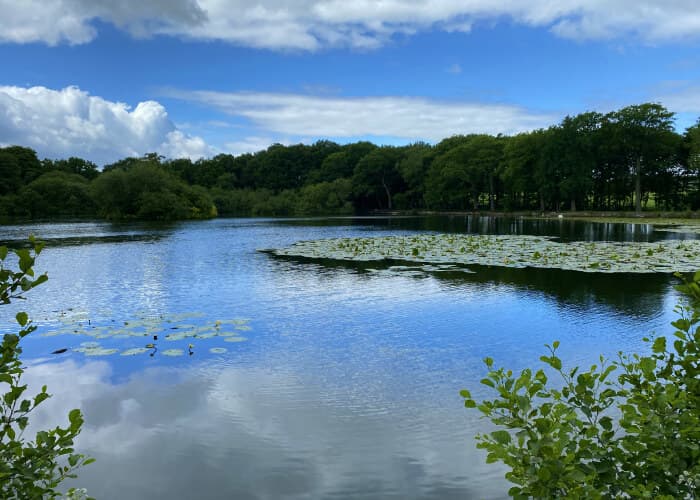 A short walk from Adel Dam you'll find a spectacular marshland. Hikers, cyclists and walkers roam the woods, often passing through on the Leeds Country Way route. 
Once known as the 'impossible swamp', Breary Marsh became a part of a stately home in the 1800s. Now it acts as a scenic escape for local fitness enthusiasts and provides a calm fishing spot to cast a rod.
Learn more about Breary Marsh at Discover Leeds.
Kirkstall Valley Nature Reserve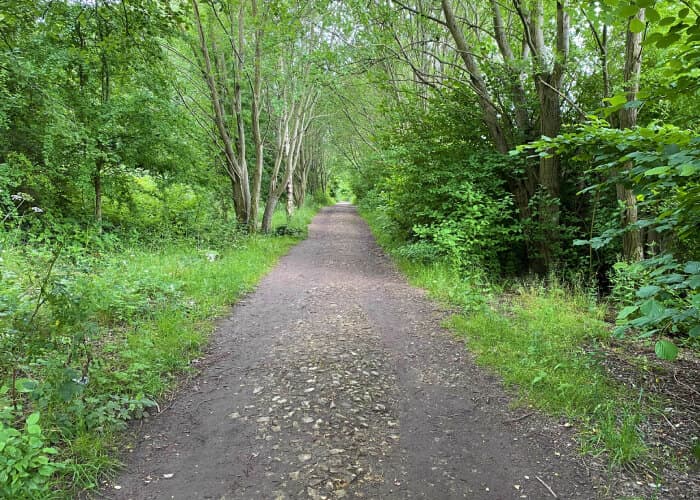 Yorkshire Wildlife Trust's nature reserve sits on the former site of Kirkstall Power Station. The restored site turned landfill and ash deposits into a thriving young woodland, now home to over 65 species of bird and 130 plant species.
As well as native wildflowers and fruit bearing shrubs, you may also find foxes, bats and even otters by the old ford.
Take a look at the Kirkstall Valley Nature Reserve page for more info.
Ardsley Reservoir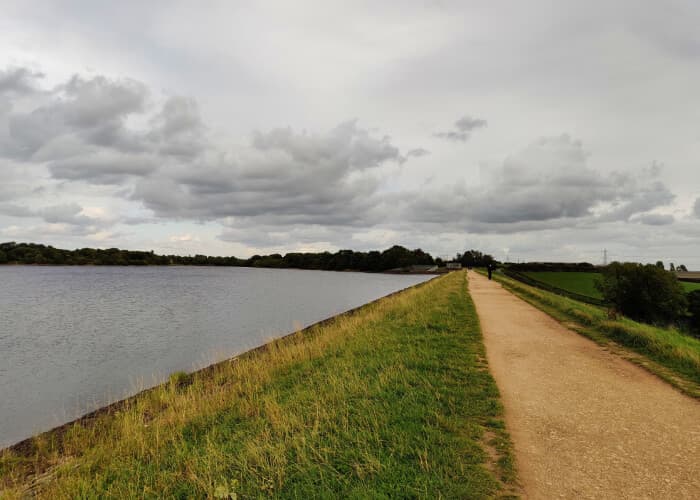 This glorious 1.5 mile stretch is a favourite local reservoir near Leeds for families, runners and dog walkers. Flat paths make for a delightful stroll around the water's edge.
Located less than five miles north of Wakefield, Ardsley Reservoir is an idyllic stop off for a relaxed morning or evening walk.
It also has a rich history after it's creation in 1880. The Yorkshire Waters' source now provides the local area with drinking water as well as the nearby Coca Cola plant.
Click to see what else Ardsley Reservoir has to offer.
Rodley Nature Reserve
For over 20 years, the Rodley Nature Reserve has nurtured wetlands wildlife. Dragonfly ponds, the reed bed and duck marsh are favoured by birds and insects, whilst the wildflower meadows and gardens buzz with fluttering friends.
The reserve is a favourite thing to do in Leeds for children. A events packed visitor centre holds regular activities and serves home baked cakes for a sticky post-walk treat.
Discover more parks, woodlands and walks in Yorkshire in our guide to Leeds' outdoor spaces.