A Visit to Mowgli Street Food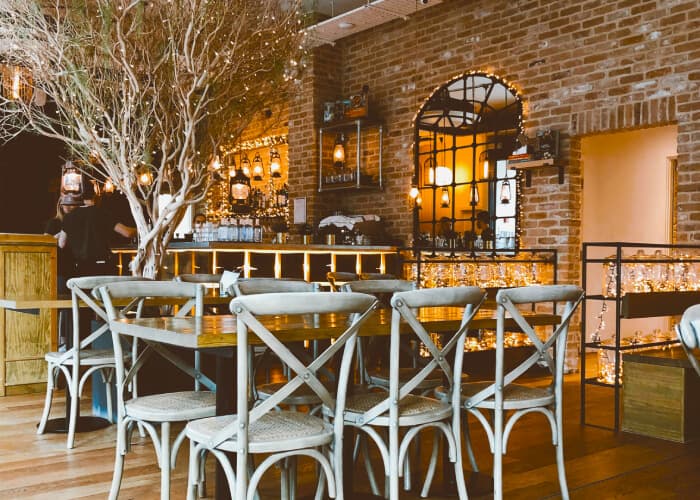 A loverly little ad break! Continue reading below.
What an experience it was to visit Mowgli Street Food in Leeds! My partner and I have always wanted to visit and as it was his birthday, I booked a table and decided to treat him.
As you walk into the restaurant, you're greeted by not only the wonderful staff, but nature too! as there is a gorgeous tree with soft fairy lights placed delicately around the branches. From here, you have the choice at sitting at one of their lovely tables OR the famous rope seat swings. Of course we had to try out the seat swings – we knew it would be a great experience!
We took a seat and our waitress guided us through the menu, helping us to choose how many dishes to order and chatting about what her/her friends favourite dishes are. This was super helpful to us to help us understand the menu. We were then served the most exquisite dishes to start; Gunpowder Chicken, Mowgli Sticky Wings, Mowgli Chip Butty and Himalayan Cheese Toast which were bursting with different flavours.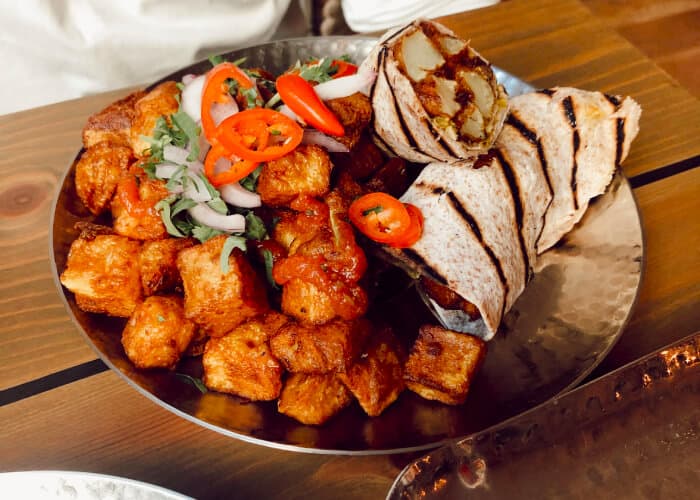 Our mains were; Mother Butter Chicken, House Chicken Curry with a side of Rice and Roti. We chose to have some mocktails with our meals and they are incredible!
Once we were finished, the staff brought out a Birthday Brownie for my partner and it made what was already an amazing experience even more special for us.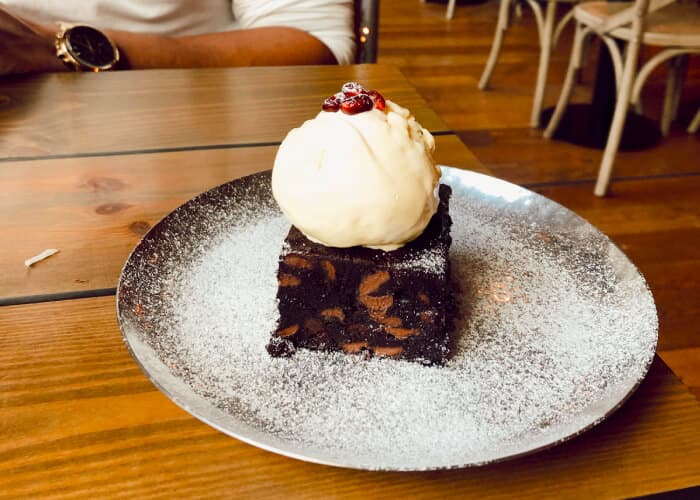 All of the dishes and drinks we were served were delicate, delicious and delightful.
The prices of the dishes and the meal overall was fantastic value for money. We were beyond impressed and I highly recommend a visit.
Guest post from chuchinodesign.co.uk